Iran President : Extremism Threatens Entire World
TEHRAN (Tasnim) – Violence and extremism jeopardize the whole world in the contemporary era, the Iranian president said, noting that prevailing peace requires concerted action by all countries.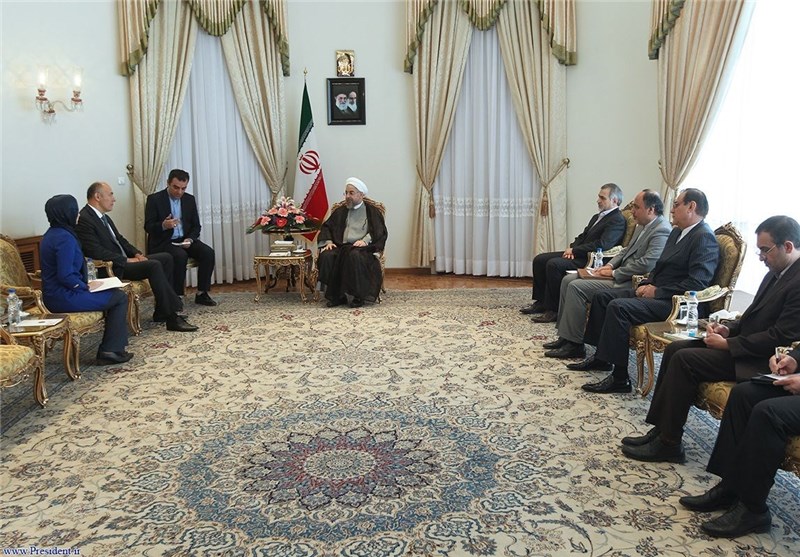 Iranian President Hassan Rouhani on Tuesday called for "close cooperation" between the nations to tackle the menace of violence and extremism, which he said threatens the whole world.
He made the comments in a meeting with Lithuania's accredited ambassador to Tehran, Kestutis Kujmanas.
Commenting on the recent regional development, president Rouhani deplored the spread of insecurity in countries like, Ukraine, Syria and Iraq as a source of "common concern".
"Military moves sacrifice the innocent people and inflict deep historical wounds on the relations among nations, therefore, peace requires a collective determination and process," the Iranian president added.
The Lithuanian envoy, for his part, said Tehran and Vilnius should find a common solution to the regional tensions and contribute to ensure stability across the region.
Conflicts destabilize the region, and the two countries (Iran and Lithuania) should use their influence to help settle the tensions, Kujmanas added.
Iranian officials have on different occasions called on the countries, particularly the regional ones, to coordinate efforts to settle the crises and avert the spread of terrorism in the world.