Georgian MP: Georgia, Iran Face Common Threat of Terrorism
TEHRAN (Tasnim) – A senior Georgian lawmaker called for concerted efforts by Tehran and Tbilisi to combat the threat of terrorism, which he said endangers the both regional nations.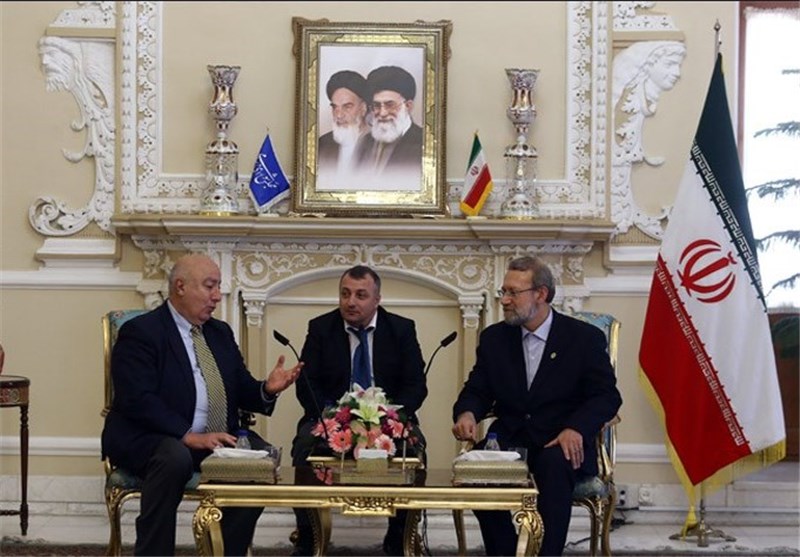 "Terrorism poses a common threat to both countries, and a proper solution should be found to counter it through dialogue and continuous consultations," Chairman of the Foreign Relations Committee of Georgia's Parliament Tedo Japaridze said.
He made the comments in meeting with Iranian Parliament Speaker Ali Larijani, here in Tehran on Tuesday.
The visiting legislator also hailed Iran as a "great country in the region," and underlined the Georgian officials' emphasis on the enhancement of political, economic and parliamentary ties with the Islamic Republic.
Larijani, for his part, emphasized the necessity for continued interaction between Tehran and Tbilisi over the regional and international issues.
"The issue of terrorism is a big problem in the region and the fight against extremism and terrorism requires cooperation among the whole regional countries," the Iranian speaker added.
Iranian officials have on different occasions called on the countries, particularly the regional ones, to coordinate efforts to settle the crises and avert the spread of terrorism in the world.