US Sending 350 More Troops to Iraq
TEHRAN (Tasnim) - US President Barack Obama authorized sending some 350 additional military personnel to Iraq, hours after the Islamic State in Iraq and the Levant (ISIL) militants released a video showing the beheading of a second American journalist.
September, 03, 2014 - 14:03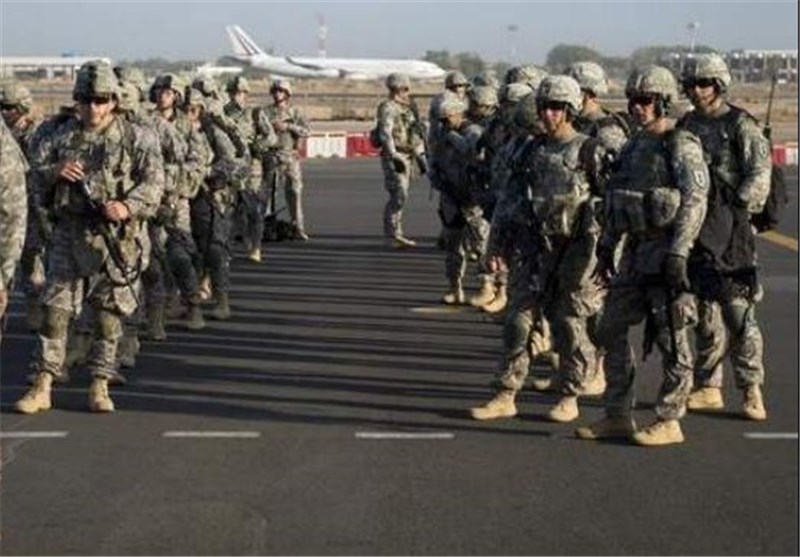 White House spokesman Josh Earnest said the move on Tuesday was taken at the request of the State Department and meant to protect American diplomatic facilities and personnel in Iraq's capital of Baghdad.
"These additional forces will not serve in a combat role," Earnest said in a statement, adding the reinforcement will allow some military personnel already deployed in Iraq to leave, Xinhua reported.
Hours earlier, the ISIL released a video online that appears to show the beheading of Steven Sotloff. The group had threatened to kill the American freelance journalist in a video posted online on August 19, in which another American journalist, James Foley, was beheaded to avenge US airstrikes on the group's targets in northern Iraq.
Following Foley's death, Obama denounced the ISIL as a "cancer" that must be "extracted" from the Middle East. One week later, he approved surveillance flights over war-torn Syria and has been considering expanded operations since to target the ISIL inside the country, including potential air raids.
Some Republican lawmakers have criticized Obama for his handling of the ISIL, whose fighters have seized territory in northern Iraq since June and announced the establishment of a caliphate in areas under its control in Syria and Iraq.
"The president has made clear his commitment to doing whatever is required to provide the necessary security for US personnel and facilities around the world," Earnest said.
He said Obama will consult with other NATO leaders this week in Wales over "additional actions" and a "broad-based" coalition to implement "a comprehensive strategy" to combat the ISIL.
American warplanes have conducted airstrikes on the group since August 8 and Obama had sent some 1,000 military personnel to Iraq.