Poll: Hamas Popularity Surges after Gaza War
TEHRAN (Tasnim) - The popularity of the Palestinian resistance movement Hamas has risen in the war-torn Gaza Strip and the occupied West Bank following 50 days of Israeli bombardment on the coastal enclave.
September, 03, 2014 - 15:48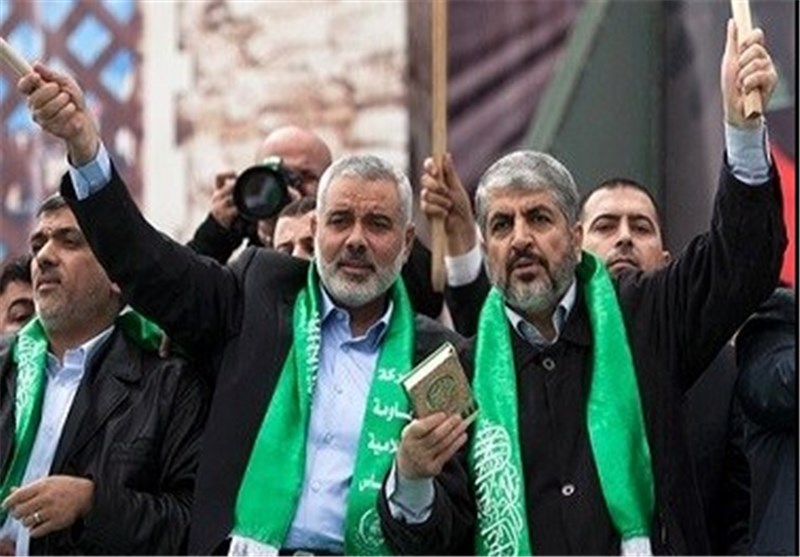 On Tuesday, the Palestinian Center for Policy and Survey Research released the results, which indicates that 61 percent of Palestinians would elect senior Hamas leader Ismail Haniyeh if elections were held in the strip today.
Thirty-two percent of Palestinians would vote for Mahmoud Abbas, the president of the Palestinian unity government.
The poll also suggested that 72 percent of the Palestinians favor the resistance movement's armed struggle against the Israeli regime in comparison with the so-called peace negotiations with Israel, backed by Abbas's Fatah party and the West.
The poll, which had a margin of error of three percent, surveyed 1,270 Palestinians, Press TV reported.
The research center said the polling kicked off on the last day of the Israeli war, on August 26, and continued during the first four days of the ceasefire.
The Egyptian-brokered truce, which took effect after Cairo negotiations, stipulates the ease of Israel's seven-year-old blockade as well as the provision of a guarantee that Palestinian demands will be met.
A total of 2,142 people, most of them civilians including more than 490 children, were killed in Gaza since war broke out on July 8, after Israel launched an offensive on the coastal enclave of 1.8 million population.
A total of 69 people have been killed on the Israeli side, nearly all of them soldiers.
Thousands of homes in the Gaza Strip have been destroyed or damaged by the Israeli offensive.
The Palestinian Center for Human Rights said 540,000 people had been displaced in the Gaza Strip.