Afghan Forces Kill 9 Militants in N. Province
TEHRAN (Tasnim) - Afghan security forces killed a local Taliban leader along with eight other militants during a security operation in northern Kunduz province, police said Wednesday.
September, 03, 2014 - 16:44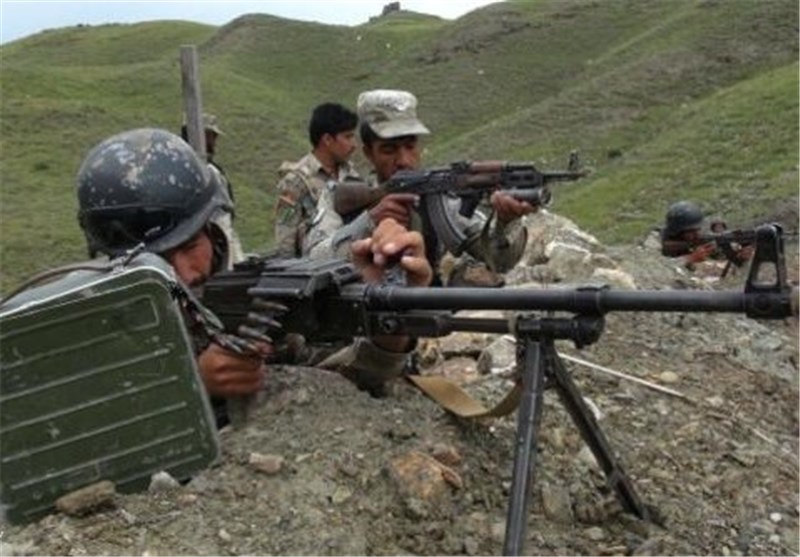 "An Afghan national security force killed nine militants, including a local Taliban leader named Mullah Sultan, during a security operation in Chardara district at wee hours of Wednesday," the provincial police spokesman Seyed Sarwar Housinni told Xinhua.
The leader controlled a group of insurgents operating in the district and facilitated the acquisition and distribution of ammunition and weapons to fighters in the area, the source said.
Three other militants were wounded as a result of the operation, Housinni said, adding no security force member was harmed in the raid in the province, 225 km north of Afghan capital of Kabul.
The Taliban has yet to make comments.
A surge in attacks has been witnessed in the country since mid-May when the Taliban launched a yearly rebel offensive against Afghan security forces and NATO-led troops stationed in the country.
Afghan security forces took the full operational lead from foreign troops in mid-last year. The war-torn country is due to take over the responsibility for its own security from NATO-led troops by the end of the year.
More than 44,000 NATO-led coalition troops, down from the peak of 130,000 in 2010, are stationed in Afghanistan. Some 30,700 of them are Americans and the US plans to trim its forces to less than 10,000 next year.