Iran Recognized for Anti-Violence, Anti-Terrorism: President
TEHRAN (Tasnim) – Iranian president said his administration's foreign policy approach has prompted the international community to recognize the Islamic Republic as a "logical" country which counters violence and extremism.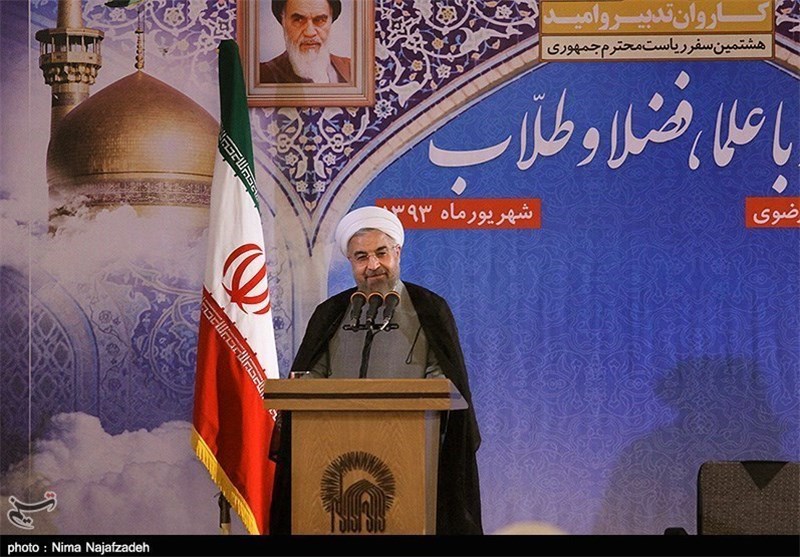 "Today, the world knows the Islamic Republic of Iran as a logical, anti-violence and anti-terrorist country," President Hassan Rouhani said in a gathering of clerics in the northeastern holy city of Mashhad on Sunday.
He noted that Iran has started a campaign against terrorism "with utmost power" with the aim of providing "calm and stability" in the region, while terrorism imperils the life, freedom and security of the regional countries.
Iranian officials have on different occasions called on the countries, particularly the regional ones, to coordinate efforts to settle the crises and avert the spread of terrorism in the world.
Back in June, Rouhani underlined that Tehran will not allow terrorists and their supporters to undermine security and stability in Iraq.
"The government of the Islamic Republic of Iran will not allow those backing terrorists to disrupt security and stability in Iraq by exporting terrorism to the country," he had noted in a telephone conversation with former Iraqi prime minister, Nouri al-Maliki.