Iran Slams US for Double-Standards on Counterterrorism
TEHRAN (Tasnim) – Iran's foreign minister on Sunday criticized Washington's double-standard attitudes towards the Islamic State in Iraq and the Levant terrorist group, saying the US, once a supporter of the ISIL in Syria, is now in a dilemma over how to whitewash its past record.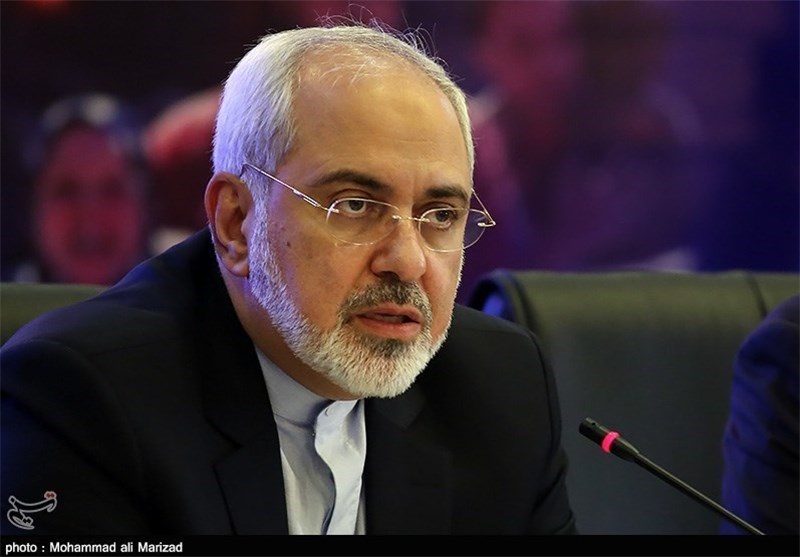 Americans have not been serious about the necessity to fight against the ISIL until recently, because of their "double-standards", Mohammad Javad Zarif said in a televised interview on Sunday morning.
"For a long period of time, they (Americans) provided the ISIL in Syria with different forms of support, and now they cannot decide what to do with the continuous slogans they got entangled with," he said of US support for the extremist groups in their militancy against Syria's legitimate government.
Zarif further raised the alarm over the activities of the ISIL "dangerous" group, saying it could jeopardize the whole region if not tackled.
The top diplomat once again voiced Iran's support for the whole Iraqi nation and highlighted Tehran's cooperation to hinder the spread of the threat posed by terrorists.
His remarks came after the US said on Friday that it had created a "core coalition" to battle the ISIL militants in Iraq, calling for broad support from allies and partners around the world.
The Islamic State in Iraq and the Levant (ISIL) is a militant group in Iraq and Syria believed to be supported by the West and some regional Arab countries. The terrorist group claims as an independent state the territory of Iraq and Syria, with implied future claims intended over more of the Levant, including Lebanon, occupied Palestine, Jordan, Cyprus, and Southern Turkey.