Russian Navy Sends Flotilla to Arctic to Start Permanent Service at Military Base
TEHRAN (Tasnim) - Six vessels from the Russian North fleet left their base in Severomorsk in the Barents Sea and set off for the New Siberian Islands, where a military base under reconstruction will start functioning later this year.
September, 07, 2014 - 16:06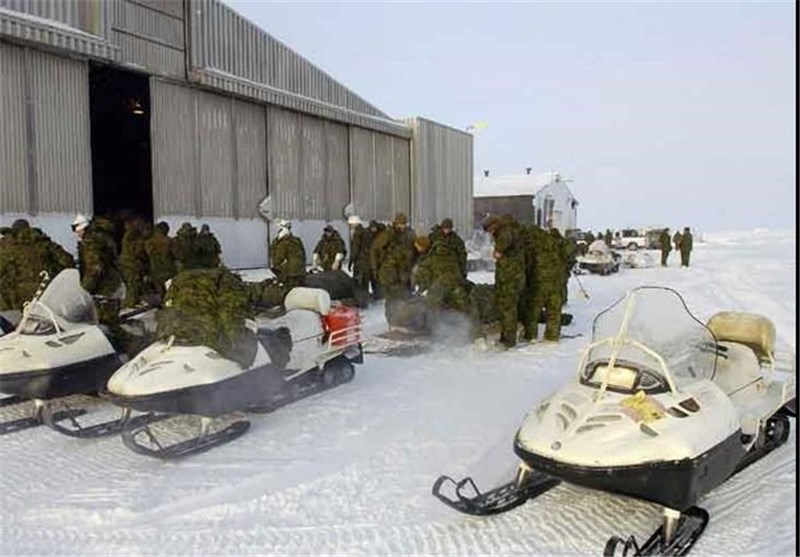 "The major goal of the latest expedition of the North fleet ships to the Arctic is to deliver personnel, equipment and property of the North fleet's tactical group, which starting this year is going to fulfill military service at the New Siberian Islands on a permanent basis," said the North fleet commander, admiral Vladimir Korolyov.
The six vessels currently on their way to the Arctic are submarine chaser "Admiral Levchenko", two large landing ships – "St George" and "Kondopoga", the tanker "Sergey Osipov", rescue tug "Pamir" and the lifting-and-mooring vessel "Aleksandr Pushkin".
RT correspondent Marat Gazdiev, who will spend two weeks on board one of the ships, says the flotilla was forced to spend several days in port, waiting for better weather, RT reported.
Sailing in the Arctic can be quite challenging, so the North fleet's aviation arm will monitor the route to report any potential difficulties.
It is expected that the expedition might at certain moments need assistance from atomic icebreakers, which will be provided by the state corporation, Rosatom.
Moscow sent a first batch of equipment and supplies to the New Siberian Islands last year. This time, the staff and taskforce will be staying on to serve in the area where temperatures can fall to minus 50 degrees Celsius.
The biggest among the islands, Kotelny, housed a research station and a military base from 1933 to 1993. The next two decades saw both abandoned.