Gaza Victory over Israel Indicative of Muslims' Power: Leader
TEHRAN (Tasnim) – The recent victory for Gaza over Israel's military offensive demonstrated Muslims' strength and their upper-hand in Palestine, Supreme Leader of the Islamic Revolution said, and emphasized that Muslims should remain vigilant in the face of divisive plots hatched by enemies.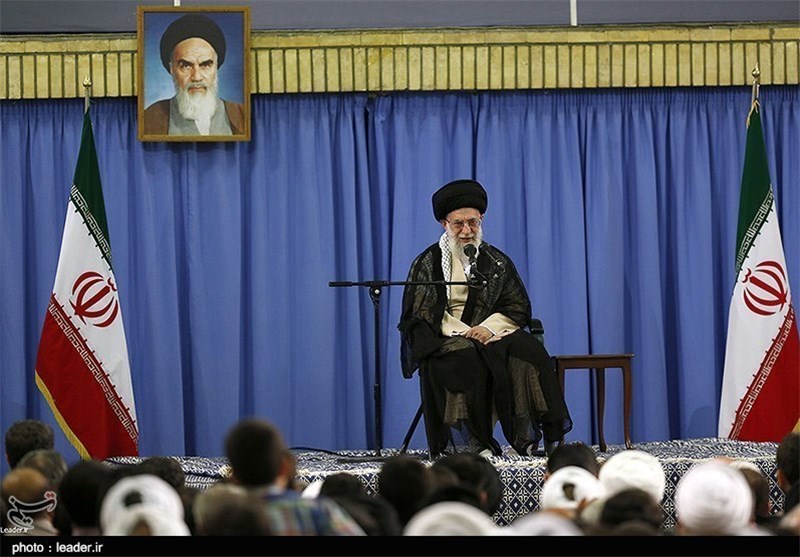 "The recent victory in Gaza demonstrated that Muslims are powerful and have numerous capabilities and are able to challenge any kind of enemy and defend themselves," Ayatollah Seyed Ali Khamenei said on Sunday, addressing a group of Iranian Hajj officials in Tehran.
"Fortunately, Muslims now gain the upper-hand in the issue of Palestine, the obvious example of which is the 50-day Gaza war and defeat of the Zionist regime, as the symbol of the West's power in the region, in the face of the restricted and blockaded people of Gaza with the minimum possibilities," the Leader added.
Ayatollah Khamenei also warned against the plots hatched by the enemies who try to "create rift among Muslims and pit them against each other" in order to consign the issue of Palestine to oblivion.
"The issue of Palestine is the foremost issue in the Islamic world, which should be considered in the Hajj rituals," Imam Khamenei insisted.
The leader called on the whole Muslims to use the opportunity of the Hajj pilgrimage to "create unity and rapport and clear up the differences and suspicions."
The Hajj is an Islamic pilgrimage to Mecca and the largest gathering of Muslim people in the world every year. The pilgrimage occurs from the 8th to 12th of Dhu al-Hijjah, the 12th and last month of the Islamic calendar. Because the Islamic calendar is a lunar calendar, eleven days shorter than the Gregorian calendar used in the Western world, the Gregorian date of the Hajj changes from year to year. This year's pilgrimage occurs between October 3-7.