Checkpoint Skirmish Kills 3 Police, 18 Militants in Afghanistan
TEHRAN (Tasnim) - Three Afghan police and 18 militants were killed in exchange of fire when the Taliban launched an attack on a security checkpoint in eastern Ghazni province early Sunday morning, police said.
September, 07, 2014 - 18:09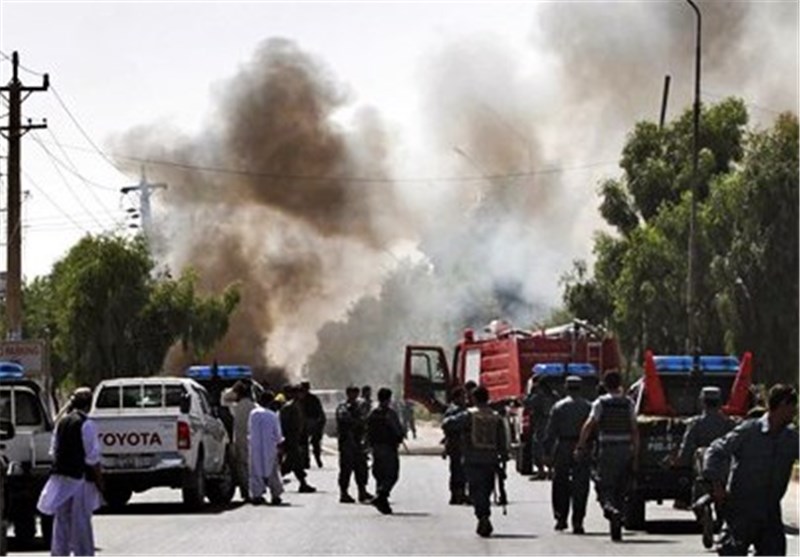 "Several militants raided a police checkpoint in Ogra locality in outskirts of provincial capital Ghazni city around 3:00 a.m. local time. The police forces responded with intense firing. The battle caused three policemen and 18 militants killed," deputy provincial police chief Assadullah Ensafi told Xinhua.
He said four police were kidnapped by the militants, Xinhua reported.
Following the attack, reinforcement forces were dispatched to the area. The security forces cordoned off the area and launched a search operation on fugitive assailants.
The Taliban claimed responsibility for the incident.
The Taliban insurgent group has intensified attacks over the past couple of months as the NATO and U.S. forces are withdrawing the country. The war-torn country is due to take over the responsibility for its own security from NATO-led troops by the end of year.
More than 44,000 NATO-led coalition troops, down from the peak of 130,000 in 2010, are stationed in Afghanistan. Some 30,700 of them are Americans and the United States plans to trim its forces to less than 10,000 next year.