Puerto Rico Coach Wishes Iran Volleyball Team Best
TEHRAN (Tasnim) - Puerto Rico coach David Alemán wished the Iranian volleyball team all the best in its forthcoming matches in the 2014 FIVB Volleyball Men's World Championship.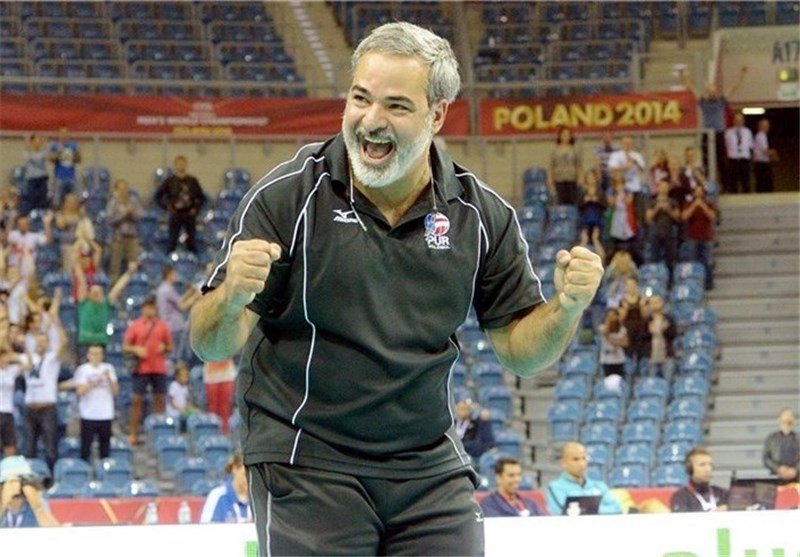 In the penultimate game in pool D, Iran beat Puerto Rico 3-0 (25-17, 25-22, 25-14).
"Iranian serve put us in trouble, their touch in block was really good," David Alemán said.
"So all that's left is to wish them good luck in the next round. We would also like to thank Poland for being so welcoming and polish fans for their support for the team. We've had a great run here," he added.
The NORCECA team finished its run in Poland after the defeat, while Iran ended up second in Pool D.
Iran will have to play Australia, Argentina, Poland and Serbia in Pool E.