Sporadic Shelling in E. Ukraine Threatens Ceasefire
TEHRAN (Tasnim) - Firefighting has been reported near Donetsk airport while shelling is being heard in the city of Mariupol. The city authorities blame rebels for the violence, who say Kiev troops have launched artillery strikes against their positions.
September, 08, 2014 - 11:32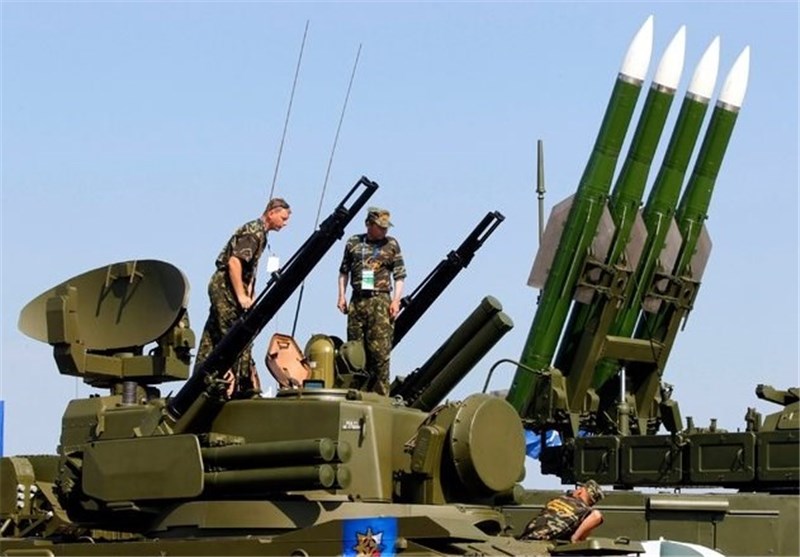 Sporadic shooting and artillery fire have been reported near and in the southeastern Ukrainian city of Mariupol despite the ceasefire, with both local self-defense forces and Ukrainian military troops accusing each other of breaching the truce.
Reuters cited an unnamed Ukrainian officer saying there has been an artillery attack on Mariupol, which Kiev forces are occupying at the moment.
A woman has died in hospital as a result of overnight shelling in Mariupol, making hers first death since the ceasefire came into force on Friday, local officials said in a statement. Another three residents were also wounded when rebels opened fire on a government-held checkpoint at the eastern edge of the city, they added.
Witnesses meanwhile told the Itar-TASS news agency that Ukrainian troops in Mariupol are regrouping and receiving reinforcements.
The defense minister of the Donetsk People's Republic, Vladimir Kononov, has warned that if armed provocations from the Ukrainian troops do not stop, the armed forces of the Republic reserve the right to open fire in return.
"Ukrainian forces continue shelling our positions. It appears that [President] Poroshenko does not control his troops in full. The aim of the ceasefire is for Kiev to regroup and launch an offensive. We're ready for this," Kononov said. "If provocations continue, I'll be forced to issue an order to reciprocate with deadly force," Kononov told RIA.
There have been reports about skirmishes near Donetsk international airport, where a group of armed men of unknown national identity has been holed up for quite some time.
Rockets destroyed several houses in the village of Spartak, north of Donetsk, reported RT's Paula Slier who was working at the site when the attack began.
"Driving past entire rows of houses that have gone up in smoke," she twitted. Fire brigades were putting out flames while the locals assisted them by pouring buckets of water, which sometimes made no difference as the shelling left almost nothing.
RT's crew had to leave the village for security reasons. "Driving like mad" to escape possible renewal of the shelling, they returned to Donetsk city center. "Life here carries on as normal," Slier wrote on Sunday.
A militia checkpoint in Zuevka to the north of Donetsk has suffered an assault, which resulted in casualties.