Leader in Good Health after Surgery, Head of Medical Team Says
TEHRAN (Tasnim) – Supreme Leader of the Islamic Revolution's health condition is "absolutely good and normal" after a prostate surgery, head of the medical team who treated Ayatollah Seyed Ali Khamenei announced.
September, 08, 2014 - 12:46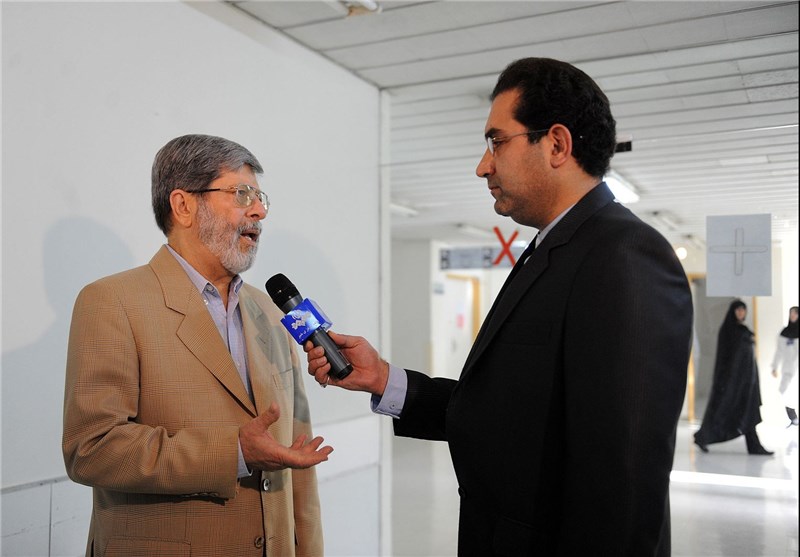 On Monday morning, Imam Khamenei underwent a surgery for prostate problem, which was performed successfully.
The surgery was carried out at a state-run hospital in capital Tehran.
Speaking after the surgical operation, head of the medical team Dr. Alireza Marandi said the surgery was performed with topical anesthesia and lasted less than half an hour without any trouble.
He said the Supreme Leader has been facing the prostate problem for some time, and the medical team concluded that it is the appropriate time to carry out the surgery.
"Leader of the (Islamic) Revolution was fully conscious during the surgery and was speaking, and is now in good condition, and asked me to announce his health to people," Marandi explained.
The medic noted that like other patients, Ayatollah Khamenei is required to stay at the hospital for 3 to 5 days for post surgery care.
Dr. Marandi also noted that Imam Khamenei is resolved to return to the normal conditions as soon as possible.
Following the operation, President Hassan Rouhani visited the Supreme Leader at the hospital.
The president was scheduled to leave the northeastern city of Mashhad to Kazakhstan today, but cancelled his trip and returned to Tehran to pay Ayatollah Khamenei a visit and directly get informed about his health condition.