Iranian MP Blames World Powers' Support for Spread of Terrorism
TEHRAN (Tasnim) – Chairman of the Iranian Parliament's National Security and Foreign Policy Commission blamed the support of world powers and their regional allies for terrorist groups as the main reason for the spread of terrorism in the region.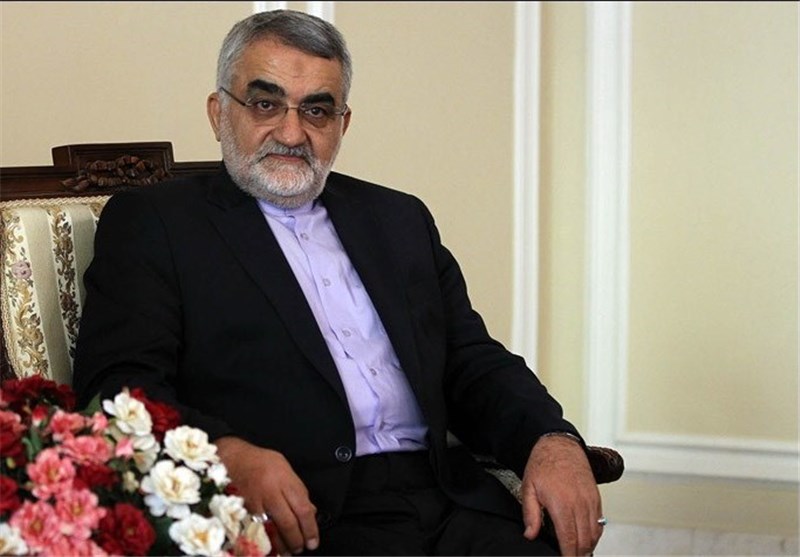 "The all-out support for terrorist groups by world powers and their regional allies in recent years is the main factor behind the strength of these groups," said Alaeddin Boroujerdi on Sunday.
"Terrorism is a threat to security and stability in the region and the world and fighting the sinister phenomenon demands unconditional and firm determination of all countries," he said.
The Iranian lawmaker also cast doubt on NATO's measures to counter terrorism in the region, saying that the current turbulent situation in Libya is the outcome of the Western coalition's moves in the North African country.
Boroujerdi made the comments in a meeting with visiting Danish Foreign Minister Martin Lidegaard in the northeastern city of Mashhad.
Elsewhere in his remarks, Boroujerdi commented on Tehran-Copenhagen relations, emphasizing that the promotion of parliamentary ties would pave the way for the expansion of relations in all spheres.
Lidegaard, for his part, voiced his country's willingness to open a new chapter in bilateral relations with Iran.
He said there are numerous Danish companies which are keen to enter the Iranian market.