18 Killed in Clashes, Suicide Bombing in Iraqi Town
TEHRAN (Tasnim) - A total of 18 people were killed and 170 others wounded on Monday in clashes between Iraqi Sunni tribesmen and the ISIL militants in a town in the province of Salahudin, a local security source said.
September, 08, 2014 - 17:18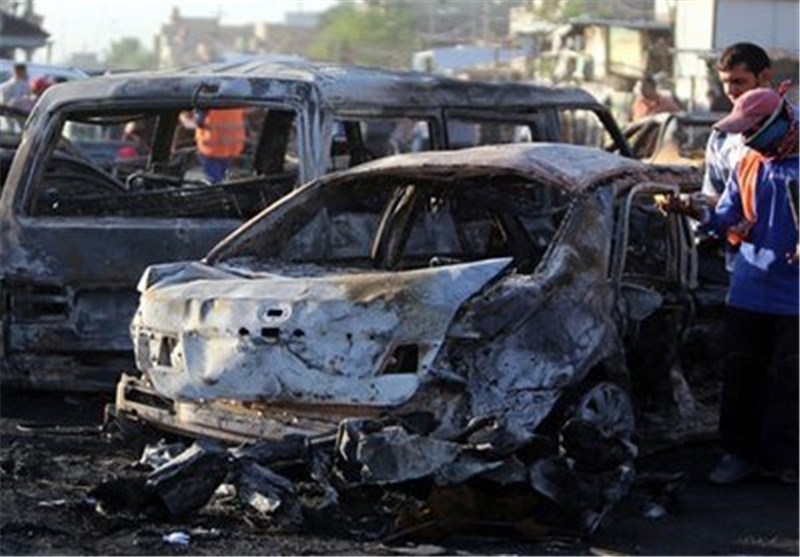 The clashes erupted early Monday morning when dozens of the Islamic State in Iraq and the Levant (ISIL) militants attacked the defensive lines of fighters of the al- Jubour Sunni tribe in the town of Dhuluiyah, some 90 km north of the Iraqi capital of Baghdad, the source told Xinhua on condition of anonymity.
During the clashes, a suicide bomber drove an explosive-laden vehicle into the northern entrance of al-Jubour area in the town of Dhuluiyah, but the tribesmen opened fire on him and blew him up. Another suicide car bomber followed and blew up his vehicle at the entrance, paving the way for a third suicide car bomber to penetrate the Jubour area and detonate his vehicle among a crowd of people, leaving nine local policemen and tribal fighters killed and others wounded, the source said.
Five more tribal fighters were killed in the clashes with the attackers, the source added, while some 170 people, including civilians, were wounded in the town, mainly by the militants' mortar barrage.
Meanwhile, four militants, who sneaked by a boat across the Tigris River to the town, were killed in the clashes, the source said, adding that dozens of the ISIL militants were also killed and wounded in the clashes, but their exact toll could not be confirmed.
Earlier, the source put the toll at 14 killed, including four militants, and seven others wounded in the clashes in the town.
Jubour tribesmen and local police have been fighting militants of the ISIL, an al-Qaeda offshoot, for more than two months and repelled many attacks by the extremist group which once seized the town but was driven out.