Iran, Pakistan Agree on Chasing Terrorists after Failed Saravan Attack
September, 10, 2014 - 19:01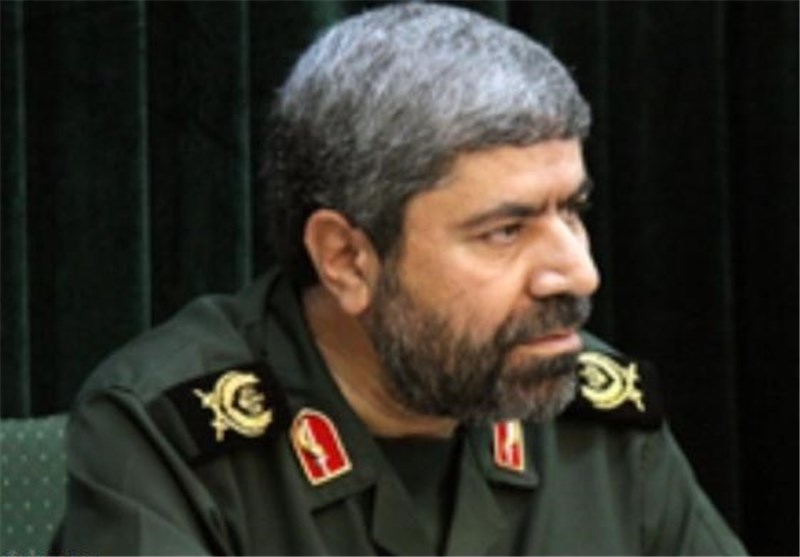 TEHRAN (Tasnim) – A spokesman of the Islamic Revolution Guards Corps said on Wednesday that Iran and Pakistan has reached an agreement to further chase terrorist groups after the IRGC foiled an attack on an Iranian outpost in Saravan, near Pakistani border.
"We have reached agreement with Pakistan. It has been agreed that they (Pakistanis) act on chasing them (terrorists)," Head of the IRGC Public Relations Department General Ramezan Sharif said Wednesday.
"And" he added "we do not hesitate to assist them (Pakistanis) if asked."
He emphasized that the agreement allows the two countries' border guards to cross the shared borders and chase terrorist groups but within a limited range and more coordination will be needed for further action.
The IRGC official also commented on the recent terrorist attack on a border outpost in Saravan, and said one of the IRGC forces was martyred and two Basij forces were injured in the attack.
The raid, which took place in the early hours of Tuesday morning, was jointly foiled by forces from IRGC Ground Force's Quds Base and local Basij volunteers.
General Sharif said that heavy losses were inflicted upon the terrorists, who were forced to flee to Pakistan.