200,000 Still Stranded in Killer Kashmir Floods
TEHRAN (Tasnim) - More than 200,000 people remained stranded Saturday in Indian Kashmir even as flood waters receded, revealing the full extent of the horrific devastation in the Himalayan region, including neighboring Pakistan, officials said.
September, 13, 2014 - 14:21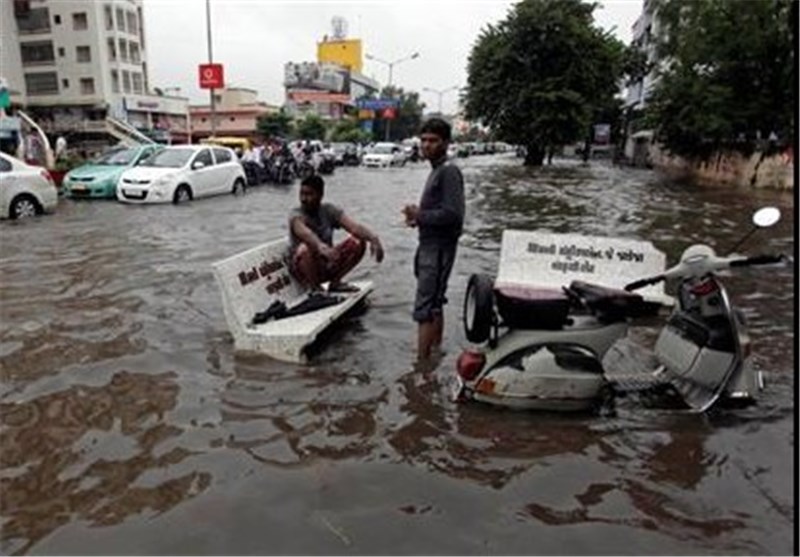 The floods and landslides from days of heavy monsoon rains have now claimed more than 450 lives in Pakistan and India, with rescuers struggling to cope with the large-scale disaster.
But as the muddy brown waters subside, emergency officials are able to reach more stranded people in Srinagar, the main city of Indian Kashmir, and surrounding areas afflicted by the worst flooding in a century.
"Rescue teams are now able to go inside houses and get out those still trapped inside and account for the dead bodies," Shantmanu, divisional commissioner of Jammu region, who uses one name, told AFP.
The federal government estimates at least 200 people died and 130,000 people have been rescued in restive Indian Kashmir where militants have been fighting Indian rule since the late 1980s.
"More than 200,000 people are still stranded, but the exact number is hard to assess," Shantmanu said.
But health worries were mounting about water-borne diseases with local media reporting animal carcasses in the streets.
State chief minister Omar Abdullah, a target of mounting public anger over the government's slow response to the catastrophe, said houses would be rebuilt before "the immense cold" of winter strikes.
"There's no question of people living in tents in winter," he said in Srinagar, according to the Press Trust of India, adding 137 relief camps were operating in the Kashmir valley alone that were helping over 100,000 people.
Abdullah said disinfectants like chlorine were being used to avert water-borne diseases.