Polls Show Narrow Opposition Win in Sweden Vote
TEHRAN (Tasnim) - Sweden's center-left opposition leads the field ahead of Sunday's general election, but a poll on Saturday pointed to a narrow victory and a complex task in building a stable government after the vote.
September, 13, 2014 - 16:13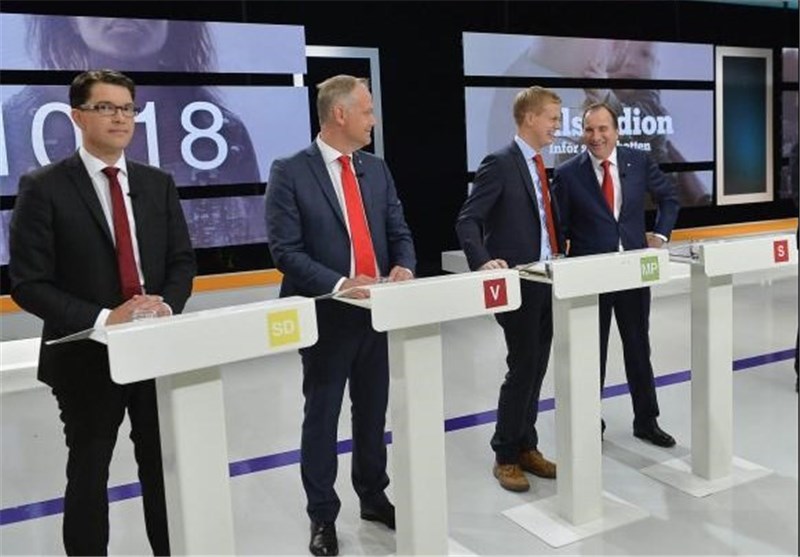 The Sifo poll gave the three center-left opposition parties a lead of 5.7 percentage points over the ruling center-right government. In the previous Sifo survey on Sept. 10, the gap between the two blocs was 6.2 percentage points.
Polls show voters are tired of a four-party Alliance coalition that has slashed taxes by more than 130 billion crowns ($18.25 billion) over the last 8 years, but is blamed for weakening the cradle-to-grave welfare state.
A split opposition of the Social Democrats, Greens and Left parties, however, has failed to capitalize on those concerns, despite promising more spending on healthcare and schools, Reuters reported.
With the Social Democrats - the largest opposition party - looking like winning around 30 percent of the vote, union leader turned prime minister-in-waiting Stefan Lofven could struggle to cobble together a stable administration.
"Just now, it looks more and more like there will be a change of government," said Magnus Hagevi, associate professor of political science at Linnaeus University.
The Social Democrats are fighting the election alone and have been coy about which parties they would govern with if - as looks certain - they don't get a majority.
"The current situation points to a very complex process to form a government," Hagevi said.
Lofven has said the Greens are a "natural partner", but together the two parties could be smaller than the current center-right government.
Bringing the Left Party into government or getting the backing of its leader Jonas Sjostedt, is an alternative. But that could still leave the center-left short of a majority in parliament if the anti-immigration Sweden Democrats were to side with the Alliance.
The poll showed the Sweden Democrats with 10.3 percent of the vote, making them the country's third-largest party after the Social Democrats and the Moderates of Prime Minister Fredrik Reinfeldt.