Iran's DM to Visit Turkmenistan
TEHRAN (Tasnim) - Iranian Defense Minster Brigadier General Hossein Dehqan will pay an official visit to Turkmenistan on Monday for high-profile talks.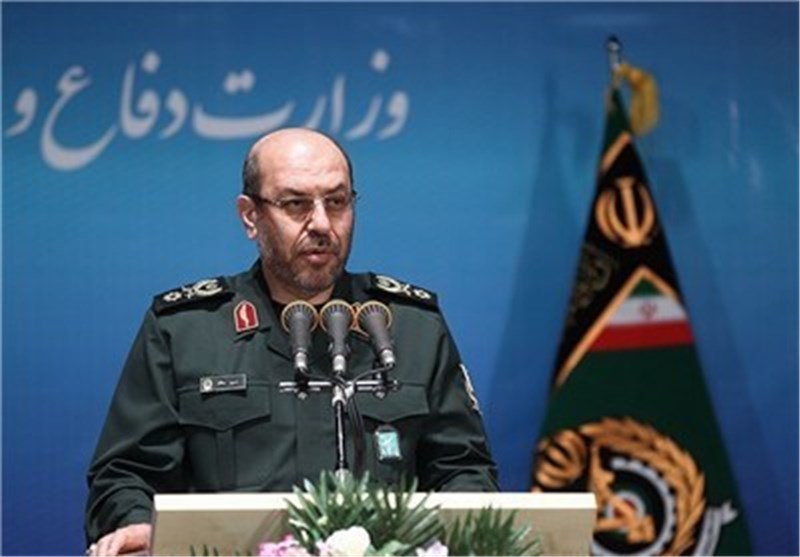 Dehqan's trip will take place at the invitation of his Turkmen counterpart Begenc Gundogdyyew.
During his stay at Iran's northeastern neighboring country, Dehqan will hold meetings with high-ranking Turkmen political and defense officials to discuss a range of bilateral, regional and international issues.
It will be the first trip by an Iranian defense minister to Turkmenistan following its independence from the Soviet Union in 1991.
Turkmenistan became part of the Russian empire at the end of the 19th century. It became part of the Soviet Union in 1924 and declared independence after the USSR collapsed in 1991.
Dehqan's visit to the post-Soviet country comes after Presidents of Iran and Turkmenistan in a meeting on Friday explored avenues for the enhancement of the two neighboring countries' bilateral ties.
President Hassan Rouhani and his Turkmen counterpart Gurbanguly Berdimuhamedow met in Tajikistan's capital city of Dushanbe, and discussed ways on how to broaden all-out relations between Tehran and Ashgabat.