Zarif: Iran Determined to Reach Comprehensive Nuclear Deal
TEHRAN (Tasnim) – Iran is quite serious and determined to reach a comprehensive deal with world powers over its nuclear energy program, said Foreign Minister Mohammad Javad Zarif.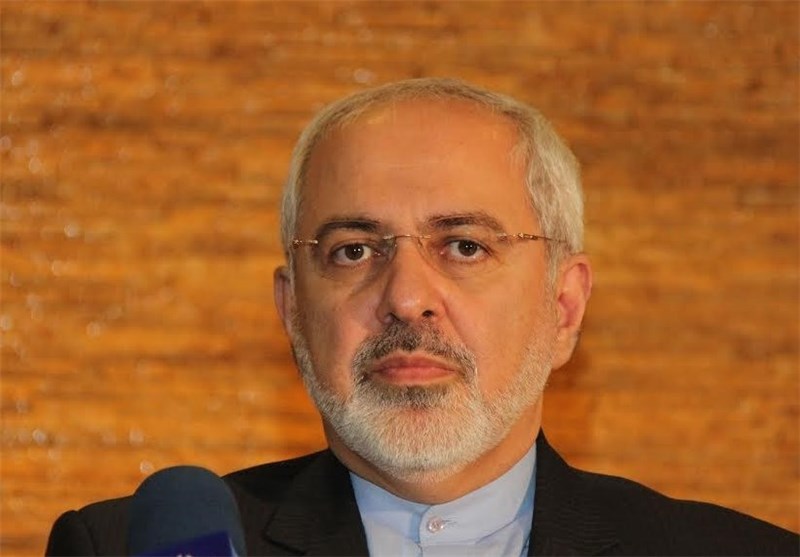 "An unprecedented opportunity has opened up for the West to resolve this fabricated crisis," Zarif told his German counterpart Frank-Walter Steinmeier in a meeting held on the sidelines of UN General Assembly in New York on Wednesday.
Nuclear negotiations between Iran and the Group five plus one as well as some other issues raised in expert-level talks between the two sides were discussed in the meeting between Mohammad Javad Zarif and Steinmeier.
The German foreign minister, for his part, said Berlin supports reaching a comprehensive nuclear deal with Iran, emphasizing Tehran's influential role in resolving regional problems.
Also on Wednesday, Zarif met with the Greek Foreign Minister Evangelos Venizelos to discuss a number of issues including the latest regional developments as well as Iran's nuclear case.
Nuclear negotiators representing Iran and the Group 5+1 (also known as the P5+1 or E3+3) have started a new round of talks on Tehran's civilian nuclear work in New York since last week.
The negotiations are expected to run until at least September 26 on the sidelines of the annual gathering of world leaders at the UN General Assembly.
Iran and the six nations on November 24, 2013, signed an interim nuclear deal in the Swiss city of Geneva.
Based on the interim deal, the world powers agreed to suspend some non-essential sanctions and to impose no new nuclear-related bans in return for Tehran's decision to freeze parts of its nuclear activities.
In July, Tehran and the six countries agreed to extend negotiations until November 24 in the hope of clinching a final deal.