Argentina Workers Burn US Flags in Protest Rally
TEHRAN (Tasnim) - Workers laid off by an American auto parts company in Argentina have burnt US flags during a protest march on Washington's embassy in the country's capital, Buenos Aires.
September, 25, 2014 - 13:49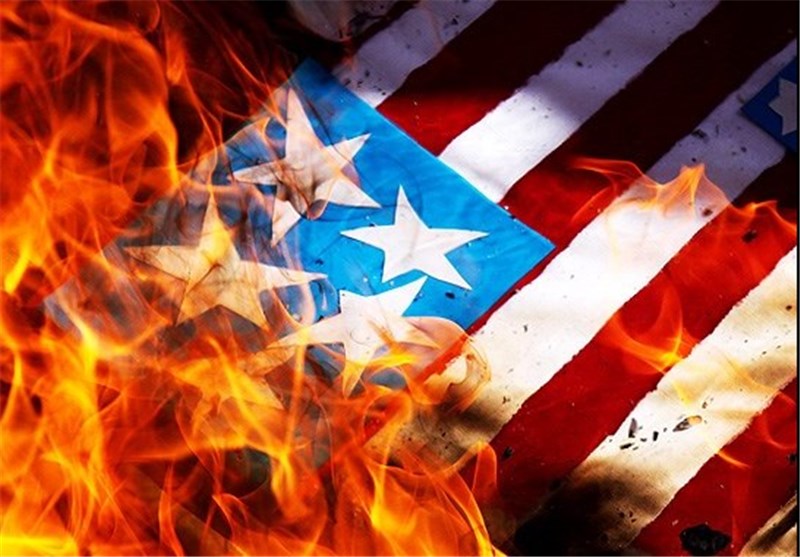 The Wednesday evening protest rally was triggered by job losses at a manufacturing plant run by US auto parts maker Lear as the Argentine automotive industry reels from an ailing economy.
Hundreds of Argentinean workers, many of them laid off by the American company, rallied in front of the US embassy to demand their jobs back, Press TV reported.
The angry protesters set fire to US flags and chanted slogans against the owners of Lear as armed police officers blocked off any access to the grounds of the heavily guarded embassy.
The North American multinational auto parts company has recently dismissed over 300 of its workers.
"It is time they (Lear's management) did what they have to or they are going to find us every day on the streets (in protest)," said one of the protest leaders, Silvio Fanti, as cited in local press reports.