UK Behind Many Regional Problems: Iran's FM Spokeswoman
September, 25, 2014 - 13:42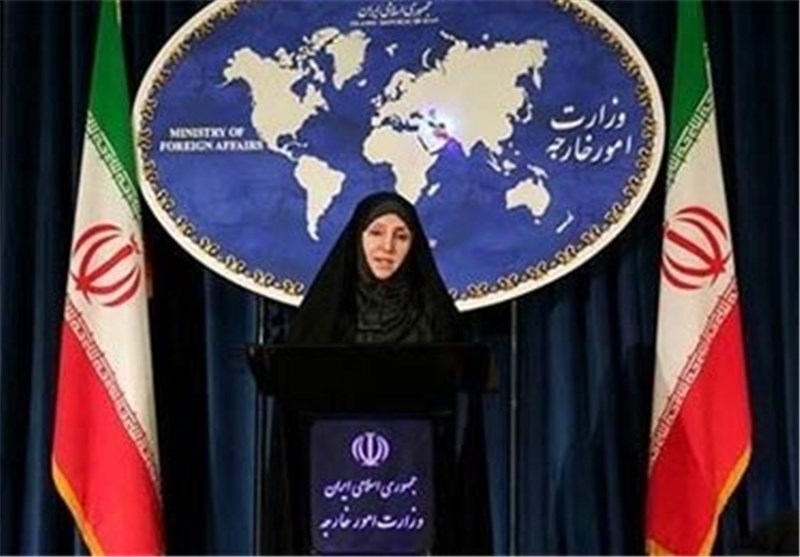 TEHRAN (Tasnim) – Iranian Foreign Ministry Spokeswoman Marziyeh Afkham criticized UK prime minister's UN speech and said London's policies have caused many problems in the region.
"British prime minister's address to the UN General Assembly indicates the continuation of the self-centered standpoint of a government… whose policies are the origin of many of the problems in the region," Afkham said on Thursday.
Noting that the British government has been involved in the rise of ISIL through its actions and support for terrorists, she described it as regrettable for such a government to talk unjustly about Iran, a country that has been a pioneer in fighting terrorism.
The so-called Islamic State in Iraq and the Levant (ISIL) is a terrorist group that is in control of some areas in Syria and has captured large swathes of land in neighboring Iraq.
Tehran has on several occasions voiced support for the Iraqi government since it began fighting against the ISIL in June.
British Prime Minister David Cameron in an address to the 69th session of the UN General Assembly said Iran should be given "the chance to show it can be part of the solution, not part of the problem (of ISIL)".
He also accused Iran of supporting terrorism.

Cameron, however, said Iran's leaders could help in defeating the threat from ISIL.
"They could help secure a more stable, inclusive Iraq; and a more stable, inclusive Syria. And if they are prepared to do this, then we should welcome their engagement."
Cameron had met Iranian President Hassan Rouhani prior to the speech. The two discussed ties and regional issues in the landmark meeting on Wednesday.
It was the first bilateral talks between a UK prime minister and an Iranian president since Iran's Islamic Revolution in 1979.