Boko Haram Militant Leader Dead, Nigerian Military Says
TEHRAN (Tasnim) - The leader of the Boko Haram militant group has been killed, the Nigerian army said Wednesday. The announcement comes after previous claims, one in 2009 and another last year, that Abubakar Shekau had been killed.
September, 25, 2014 - 14:48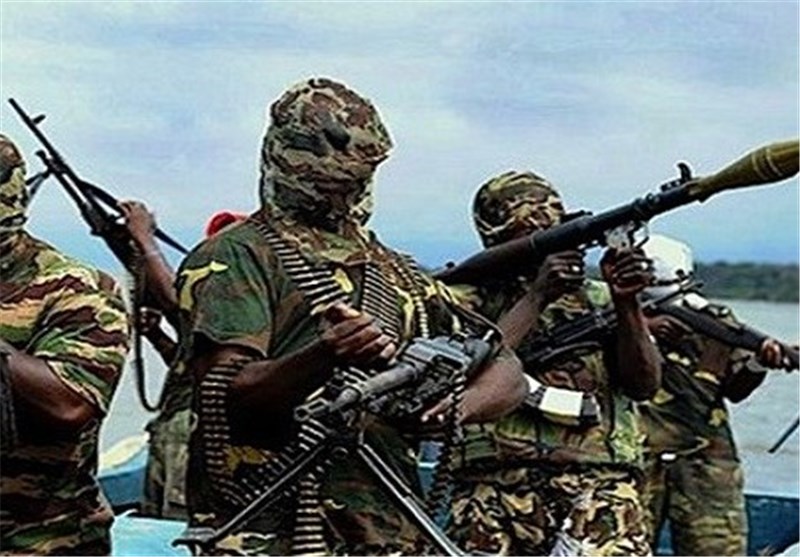 The army also said that some 135 Boko Haram fighters had surrendered their weapons to Nigerian troops on Tuesday in the northeast town of Buni Yadi, some 200 kilometres (125 miles) west of Konduga in Borno state.
Defence spokesman Chris Olukolade told reporters in Abuja on Wednesday that the army had killed a man posing as the Boko Haram leader, who had apparently been killed sometime earlier.
Olukolade said a fighter identified as Mohammed Bashir had been killed in clashes in Konduga. Bashir had been "acting or posing on videos as the deceased Abubakar Shekau, the eccentric character known as leader of the group", he said.
The military did not say when or how Shekau was killed and the announcement comes after two previous claims by security sources that he had died, one in July 2009 and another in late June 2013.
Earlier this year a spokeswoman for the country's secret police, Marilyn Ogar, announced that "the original Shekau is dead", adding that the man now appearing in videos released by the group was an imposter.
Security sources say that the actual identity of the group's leader may not be so important, as any number of Boko Haram fighters stand ready to take on the leadership role as required.
Olukolade told a news conference Wednesday that the name "Shekau" had become something of a "brand name for the terrorists" and that many different Boko Haram commanders may have used that moniker.
These include Abdullahi Damasak, who was succeeded upon his death by a Mustapha Chad, according to sources close to the group.