Iran Urges Bahrain to Make Up for Mistakes
TEHRAN (Tasnim) – Iran's foreign ministry called on Bahrain to try to make up for its mistakes instead of telling Iran what to do.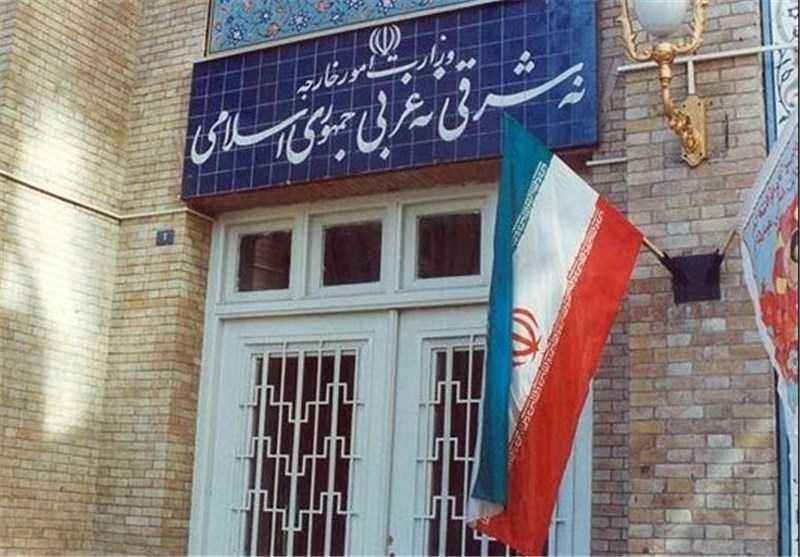 An Iranian foreign ministry official said Manama had better try to "maintain balance in words and deeds" and make up for its mistakes rather than deciding what Iran should do.
His comments came in reaction to Bahraini Foreign Minister Khalid bin Ahmed Al Khalifa's recent remarks in a BBC interview.
Asked about possible cooperation with Iran against terrorism, Khalid said "We are fighting terror, we are fighting criminals who killed innocent people. So this is a war in the right direction against evil. So if anyone would like to choose to be with us in this battle; they'll have to be fighting in a clear manner and not doing it with other proxies."
The Iranian foreign ministry official dismissed the remarks and said the Islamic Republic has maintained the most responsible and transparent conduct in the fight against terrorism.
The official also said that lack of faith in democracy among some countries and their crackdown on peaceful popular protests as well as their links with the major supporter of the Zionist regime (the United States) are among the main reasons behind the spread of extremism in the region.
Since mid-February 2011, thousands of pro-democracy protesters have held numerous demonstrations in the streets of Bahrain, calling for the Al Khalifa royal family to relinquish power.
On March 14, 2011, troops from Saudi Arabia and the United Arab Emirates invaded the country to assist the Bahraini government in its crackdown on peaceful protesters.
According to local sources, scores of people have been killed in the crackdown.