ASEAN, ECO Hold Joint Meeting in New York
TEHRAN (Tasnim) – The Association of Southeast Asian Nations (ASEAN) and the Economic Cooperation Organization (ECO) held a joint meeting on the sidelines of the 69th annual session of the United Nations General Assembly in New York on Friday.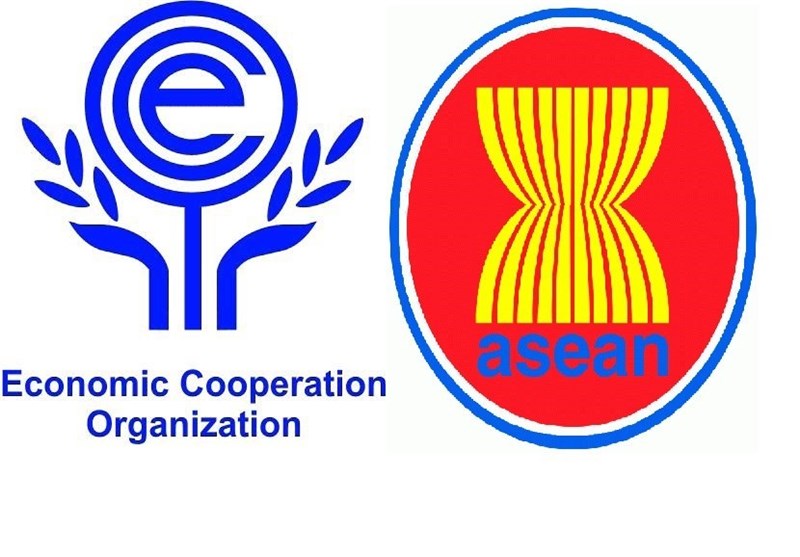 The meeting was chaired jointly by Iran and Malaysia.
Addressing the gathering, Iranian Foreign Minister Mohammad Javad Zarif and his Malaysian counterpart Anifah Aman highlighted the enormous and richly varied potential of members of the two organizations.
They also emphasized the necessity for increase interaction between ASEAN and ECO.
Foreign Minister Zarif also called for more support for the private sectors of those two organizations' members, and voiced Iran's preparedness to make strides to make them closer.
ASEAN is a political and economic organization of ten countries located in Southeast Asia. It was formed on August 8, 1967 by Indonesia, Malaysia, the Philippines, Singapore and Thailand. Since then, membership has expanded to include Brunei, Burma (Myanmar), Cambodia, Laos and Vietnam.
And ECO is an intergovernmental regional organization established in 1985 by Iran, Pakistan and Turkey for the purpose of promoting economic, technical and cultural cooperation among the member states.
In 1992, the organization was expanded to include seven new members, namely Afghanistan, the Republic of Azerbaijan, Republic of Kazakhstan, Kyrgyz Republic, Republic of Tajikistan, Turkmenistan and Republic of Uzbekistan.