Nuclear Weapons, WMDs, No Guarantee for Security: Zarif
September, 27, 2014 - 16:04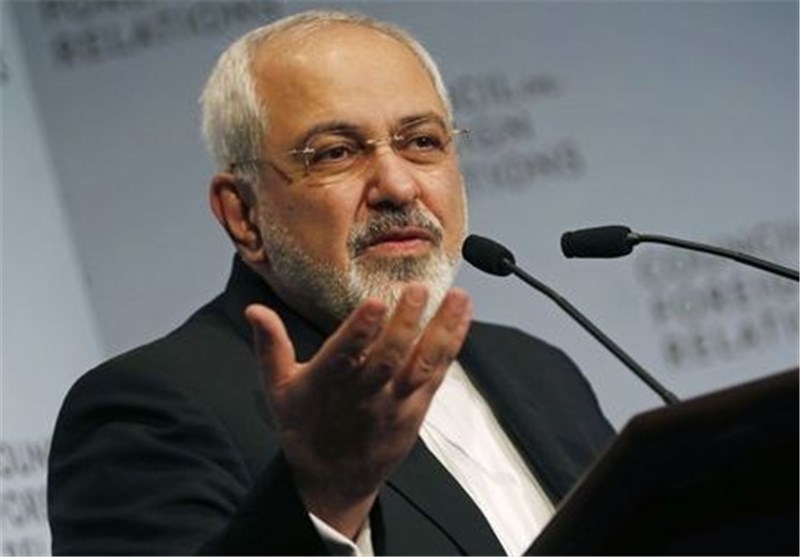 TEHRAN (Tasnim) – Iranian Foreign Minister Mohammad Javad Zarif said using weapons of mass destruction, including the nuclear weapons will never serve as a guarantee for security in the world.
"The Islamic Republic of Iran wants full elimination and abolition of weapons of mass destruction in the world," Zarif said in a meeting with South Korean Foreign Minister Yun Byung-se on Friday.
"We firmly believe that the nuclear weapons and other forms of WMDs cannot guarantee security in the world," he said.
Zarif also welcomed the improving relations between Iran and South Korea at regional and international level, and said that the two countries have huge capacities for expanding cultural, educational and academic relations.
The South Korean official, for his part, stressed that his country attaches importance to expansion of ties with Iran.
"We have successful experience of cooperation between the two countries which can be expanded in the future," Byung-se said in the meeting which took place on the sidelines of the United Nations General Assembly.
He highlighted Iran's weight and role in the region and called for more effective contacts between Tehran and Seoul on various regional developments.
Iran and South Korea have maintained a relatively friendly partnership throughout history. South Korea is one of Iran's major commercial partners.