Iran's Crude Steel Production Jumps 7.6% in 5 Months
September, 27, 2014 - 20:28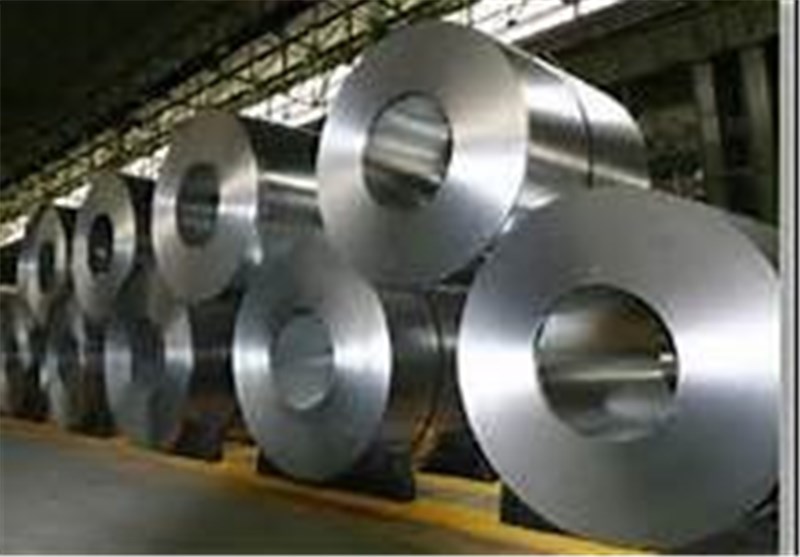 TEHRAN (Tasnim) - Iran's production of crude steel over the past five months of the current Iranian year (March 22-August 22) has witnessed a 7.6 percent increase compared with the same period last year.
Iranian Mines and Mining Industries Development and Renovation (IMIDRO) announced on Saturday that the overall output of crude steel in Iran has reached 6,918,530 tons since the beginning of the Iranian calendar year which starts on March 21st.
The figure indicates 7.6 percent rise compared to the same period last year, according to a report by the PR department of the IMIDRO.
The majority of Iran's steel is supplied by state-run companies including the Mobarakeh Steel Mill and Khuzestan Steel Company. Other small-sized private companies also contribute to the production of the highly strategic alloy.
Last year, the aggregate production of crude steel by the state-run and private steel mills stood at 6,430,153 tons.
The report also estimated the output of various steel products (including pipe, beam, rebar, roll, wide plates, hot plates, galvanized plates) over the past five months has reached 7,119,254 tons, showing around 40 thousand tons increase compared to the previous year.
In August 2014, Iran's output of steel ingots stood at 1,335,568 tons, the report said.
Iran is reportedly the biggest steel producer in the Middle East and North Africa. The country's main steel production facilities are located in Isfahan and Khuzestan provinces.