Iran President: Cameron's Remarks Incorrect, Unacceptable
September, 30, 2014 - 10:49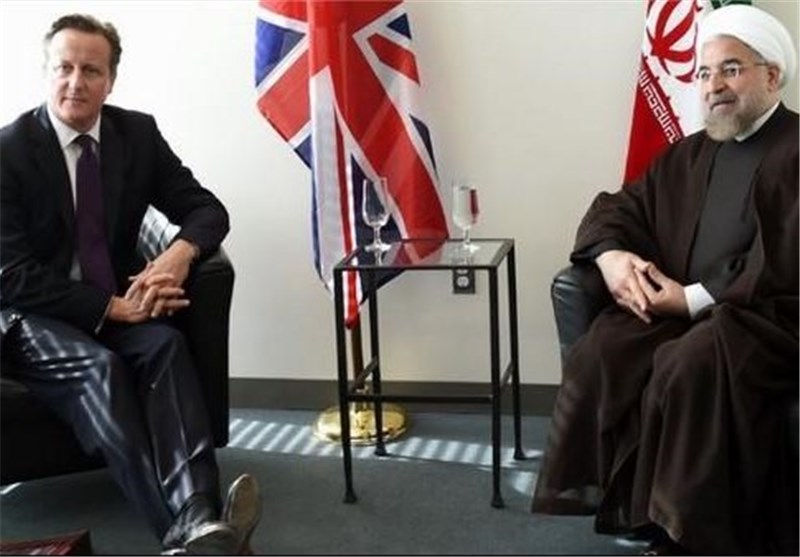 TEHRAN (Tasnim) – Iranian President Hassan Rouhani slammed the recent anti-Iran remarks made by the British Prime Minister David Cameron at the UN General Assembly Meeting.
"The comments by the British prime ministers were incorrect and unacceptable. Iran's foreign ministry has already given a response (to the allegations)," Rouhani told reporters on Monday upon his arrival in Tehran following a foreign tour that took him to the US and Russia.
President Rouhani met Cameron on the sidelines of the 69th United Nations General Assembly at Britain's request.
He said the meeting with Cameron revolved around Tehran's nuclear program and the issue of terrorism and instability in the Middle East region.
"On the nuclear case, we had a good discussion, though we had disagreements," Rouhani said.
The president said he also reminded Cameron of the West's approach toward the Middle East, calling for a shift in its attitudes.
"The British called for new conditions in interactions with Iran, and in general, significant issues were mooted in the meetings," he added.
Following the meeting with President Rouhani, Cameron said in his UN address that Iran should change its policies regarding "support for terrorist organizations, its nuclear program, (and) its treatment of its people."
In response to Cameron's anti-Iran remarks, Iranian Foreign Ministry Spokeswoman Marziyeh Afkham said London's policies have caused many problems in the region.
"British prime minister's address to the UN General Assembly indicates the continuation of the self-centered standpoint of a government… whose policies are the origin of many of the problems in the region," she pointed out.