Madrid Court Suspends Catalonia Vote
TEHRAN (Tasnim) - Spain's Constitutional Court decided that Catalonia has no right to vote for its independence. The independence referendum planned by Catalonia's President for this November was unanimously suspended by 12 judges.
September, 30, 2014 - 15:27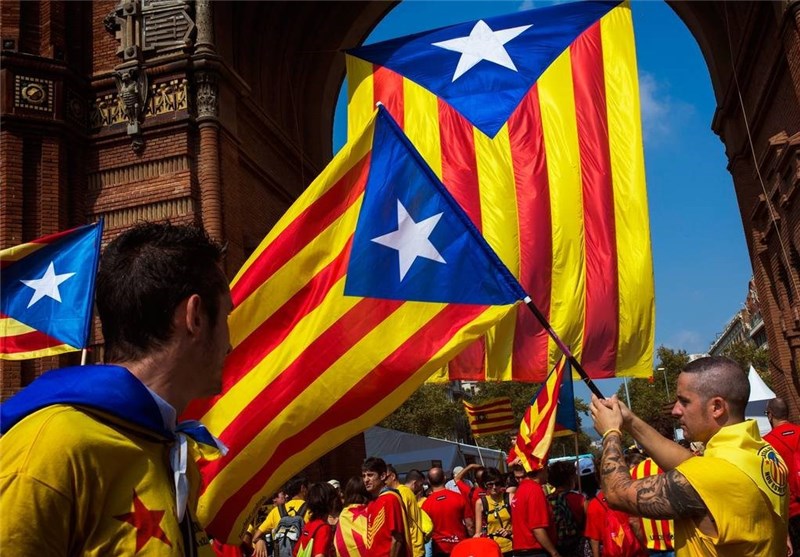 Speaking in a televised address after an emergency cabinet meeting Monday, Spanish Prime Minister Mariano Rajoy said he regretted Catalonia's president Artur Mas's decision to call for separation from Spain:
"I regret it because it's against the law; it's beyond democratic law, divides Catalans, distances them from Europe and the rest of Spain and seriously damages their welfare."
Madrid has not yet voiced the government's further plans beyond the appeal, although Rajoy is sure the Catalan president's initiative, "being illegal won't see the light of the day".
"Nobody and nothing will be allowed to break up Spain", the Prime Minister said.
A little earlier, the Spanish Conservative central government filed two appeals – one against the law by the Catalonian parliament allowing for the region's vote for independence and the second one against the decree signed by the Catalonian president calling for independence.
Now that the suspension of the November 9 independence referendum has been approved, the court has five months to examine the matter, RT reported.
Catalonia is considered one of Spain's richest industrialized regions. With the population of 7.5 million people – about 16 percent of the Spanish inhabitants – the region has its own language, culture and is proud of its independent-minded citizens.
Back in 2006, the region formally gained nation status. However, the claim was subsequently overruled by the Constitutional Court.