Putin: Iran-Russia Cooperation Key to Regional Stability
September, 30, 2014 - 17:19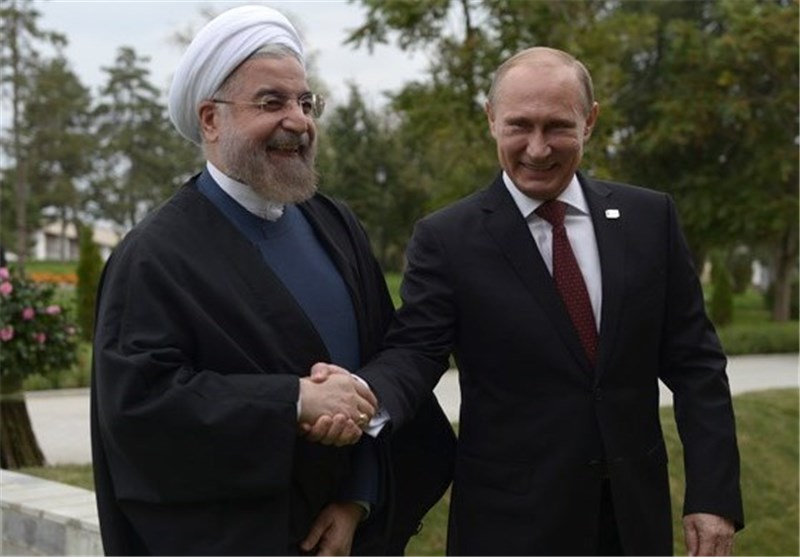 TEHRAN (Tasnim) – Russian President Vladimir Putin hailed Iran's stance on regional and international issues and described the close cooperation between the two countries as a major factor in maintaining the stability of the region.
Close cooperation between Tehran and Moscow has been an important factor behind stability in Central Asia and the Middle East region, Putin said during a meeting with his Iranian counterpart, Hassan Rouhani, on the sidelines of the 4th summit of the Caspian Sea littoral states in Russia's southern city of Astrakhan on Monday.
Iran and Russia share common stances on many regional and international issues, the Russian president said.
Rouhani, for his part, said the common interests of Iran and Russia have strengthened the two countries' cooperation.
"The numerous meetings between the two countries' leaders and officials indicate the close ties between the two countries and their determination to expand bilateral cooperation," Rouhani said.
Rouhani also said that he had held four bilateral meetings with the Russian president over the past year and to discuss regional and international developments.
The Iranian president made a two-day trip to Russia after he ended his visit to New York where he attended the 69th session of the United Nations General Assembly.