Taliban Bombs Hit Afghan Army Vehicles, Killing At Least 7
TEHRAN (Tasnim) - Two Taliban suicide bombers carried out separate attacks on Afghan army vehicles in Kabul on Wednesday, killing at least seven people and wounding more than 15, the government said, a day after Afghanistan signed security deals with NATO and the United States.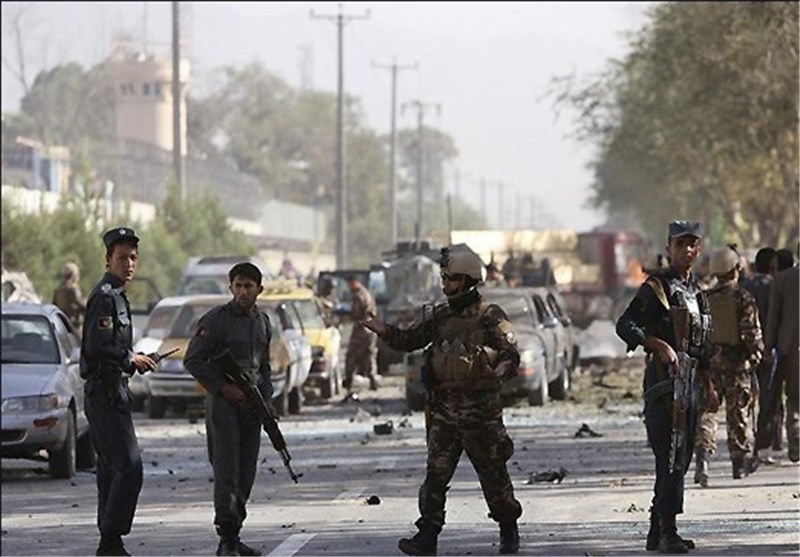 The agreements will allow foreign troops to stay in the country after the end of the year, filling a campaign promise by new President Ashraf Ghani.
"An Afghan army bus and another car carrying Afghan army personnel were targeted by two suicide bombings," deputy interior minister General Ayoub Salanghi said in a statement.
The Taliban, fighting to oust foreign forces and the US-backed government, claimed responsibility for the attacks that took place in the east and west of the city, publishing numerous tweets, including several in English.
The militant Islamist group also criticized Ghani and his government for allowing foreign troops to stay after the year ends, calling it a "stooge regime" that was disregarding Afghanistan's long-term interests.
"The signatories of this pact and its backers shall all be forever ingrained as foreign slaves in the history books and memories of the Afghans," Taliban spokesman Zabihullah Mujahid said in a statement.
The agreements will allow a contingent of 12,000 foreign troops to stay in Afghanistan, mostly to continue training the Afghan national security force. It will, however, include a small US force of 1,800 personnel who will work on counter-terrorism missions, Reuters reported.
Afghan officials hope that the security deals will boost morale among the country's security forces and restore confidence in the economy, which has been battered by the drawdown of troops and fear of a full US military withdrawal.