ISIL under Heavy Assault by Kurds in Iraq
TEHRAN (Tasnim) - Kurdish peshmerga forces backed by US and British air attacks have pushed into territory held by ISIL in Iraq, recapturing several towns and villages that had recently fallen to the group.
October, 01, 2014 - 12:50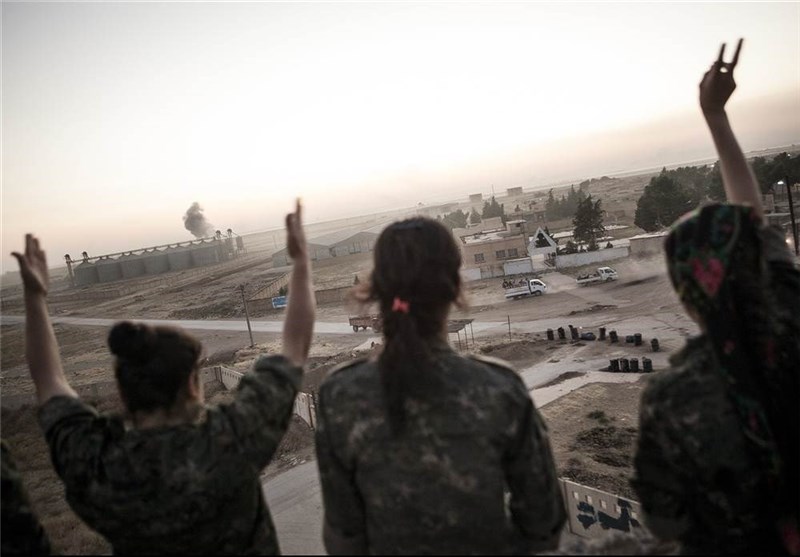 The peshmerga began their assault in the village of Basheer, which ISIL captured in June and has used as a base for operations against Kirkuk, a key oil town 15km to the north.
A senior peshmerga source told the AFP news agency that his forces, backed by US-led coalition jets, also attacked the town of Zumar, near the reservoir Mosul dam, Iraq's largest.
They also went on the offensive north of the ISIL-controlled city Mosul, Iraq's second largest.
Halgord Hekmat, of the peshmerga, told AFP: "We have pushed ISIL from 30 positions, including in the Zumar and Rabia areas."
He said the advances would aid efforts to retake Sinjar, a town further southwest which ISIL captured in early August, prompting tens of thousands of civilians, mostly from the Yazidi minority, to flee.
The US central command said on Tuesday that seven air attacks had destroyed a number of ISIL fighting positions and vehicles in northwest Iraq. The UK said its air force had attacked two ISIL positions to aid the Kurd fighters - the first such attacks in Iraq by the RAF.