British PM Cameron Arrives in Afghanistan to Meet Unity Government
TEHRAN (Tasnim) - British Prime Minister David Cameron made an unannounced visit to Afghanistan on Friday to meet with the new unity government, the first major Western leader to visit since an election crisis was resolved, easing threats of armed conflict.
October, 03, 2014 - 16:43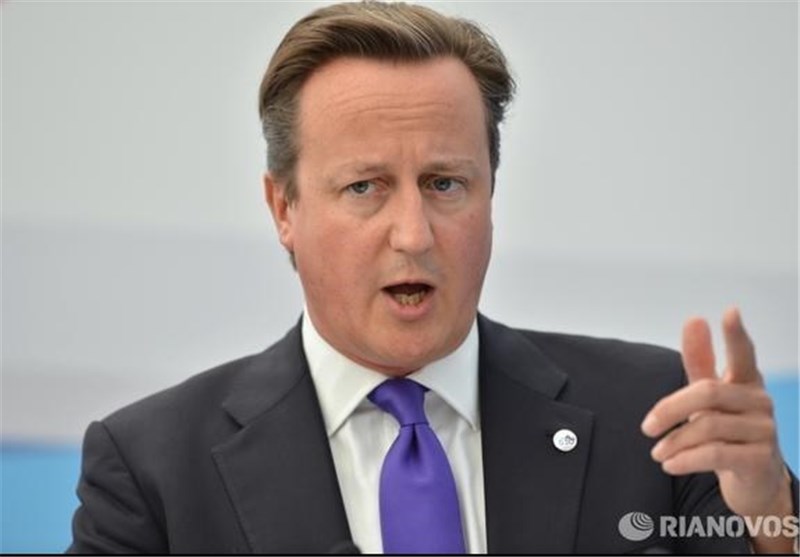 Cameron's visit comes four days after new President Ashraf Ghani was sworn into office after months of political turmoil following a disputed election.
Cameron said he was looking forward to working in future with Ghani and with new Afghan chief executive Abdullah Abdullah, Reuters reported.
"We all share a common goal, which is a more secure, stable and prosperous Afghanistan," Cameron told a news conference with Ghani.
"We want an Afghanistan that is no longer a safe haven for terrorists or a threat to the security of either of our countries, and today we've discussed how together we can achieve those goals," he said.
The prolonged standoff over the June runoff vote between Ghani and rival Abdullah raised fears of new instability ahead of the withdrawal of most foreign troops. The crisis ended with a political deal that made Ghani president and saw Abdullah appointed to a chief executive's position with broad powers.
Behind the United States, Britain has been the second-largest contributor to the international military coalition that has been in Afghanistan since the 2001 U.S.-led intervention to topple the Taliban's radical Islamist regime in the wake of the Sept. 11 terrorist attacks on the United States.
More than 450 British troops have been killed in Afghanistan during the subsequent war against the Taliban insurgency and its militant allies.