Envoy Regrets IAEA's Failure to Protect Classified Info on Iran's Nuclear Case
TEHRAN (Tasnim) – Iran's ambassador to the International Atomic Energy Agency (IAEA) criticized the UN nuclear watchdog for failing to safeguard classified information on Tehran's peaceful nuclear energy program.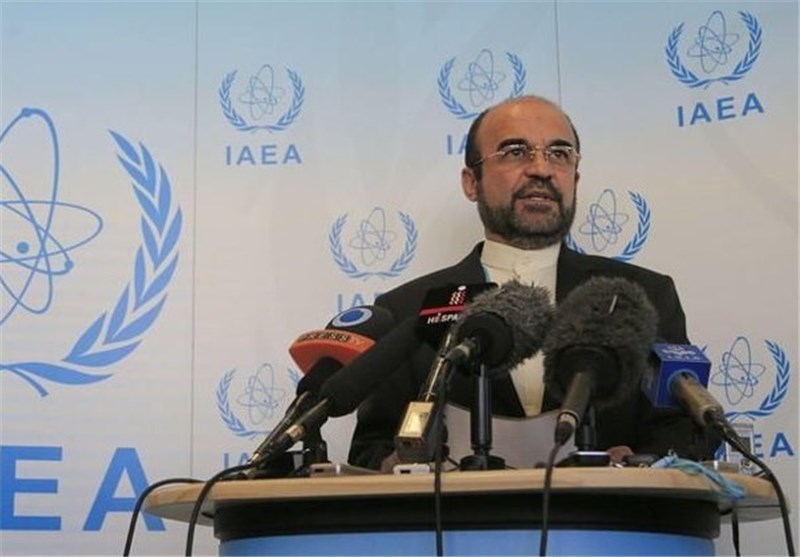 Reza Najafi said it is regrettable that the IAEA has once again failed to protect classified information related to Iran's civilian nuclear program. Western media reported about the leaking of such information, he noted, while Tehran and the agency were planning for a visit by an IAEA delegation to Iran.
"This once again confirms Iran's concern about the existence of spying at the IAEA," Najafi stressed.
"It is necessary that the agency act upon its commitment to protecting the Islamic Republic of Iran's classified information," the envoy reiterated.
Najafi further noted that a delegation of IAEA experts headed by Deputy Director General for Safeguards of the IAEA Tero Varioranta will pay a visit to Tehran next week for talks.
A quarterly report by the International Atomic Energy Agency (IAEA) in September confirmed Iran's implementation of transparency steps regarding its nuclear energy program.
In the report, IAEA Director General Yukiya Amano said Iran has implemented three of five transparency steps that it was supposed to take by August 25 in line with a roadmap agreed with the UN nuclear monitoring body in November 2013.
Iran cut its stockpile of low-enriched uranium to about 7.8 tons in August from 8.5 tons in May, it said.
The report confirmed that Iran has stopped the enrichment of UF6 above the 5-percent level, and no longer has any stockpile of UF6 enriched up to 20-percent.
No new facilities have been installed at Arak Heavy Water reactor, and there has been no fuel test or production process at the site, it added.
The report also noted that Iran continues to provide the agency with controlled access to centrifuge assembly units and stockpile facilities.