MP Dismisses US-Led Coalition against Terrorism as "Political Show"
TEHRAN (Tasnim) – A senior Iranian lawmaker censured the so-called US-led coalition against the Islamic State in Iraq and the Levant (ISIL) terrorist group, and said the US forces' moves in Syria have proved that Washington is seeking to destroy Syria's infrastructures.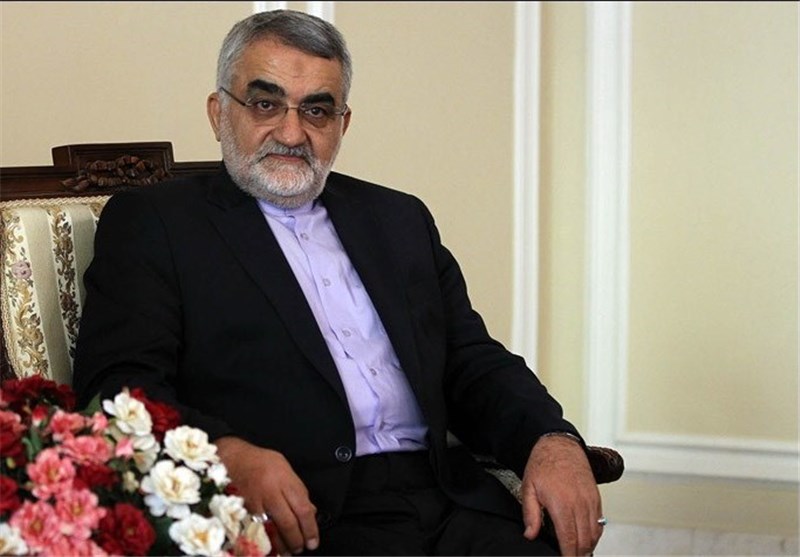 "The so-called global peace coalition against terrorism is just a political show by the US and its regional allies since the US performance during this short period (of war on ISIL) has signified that it is pursuing the policy of destroying Syria's infrastructures, a move which will finally serve the interests of the terrorist groups," Chairman of the Iranian Parliament's National Security and Foreign Policy Commission Alaeddin Boroujerdi said.
Boroujerdi made the remarks during a meeting with Fernando Bustamante, the head of the Ecuadorian National Assembly's International Relations Committee, in Quito.
On September 22, the US, Bahrain, Qatar, Saudi Arabia, Jordan and the United Arab Emirates began launching airstrikes on the ISIL targets in Syria.
Using a mix of manned aircraft - fighter jets and bombers - plus Tomahawk cruise missiles, the strikes were part of the expanded military campaign that US President Barack Obama authorized earlier in order to disrupt and destroy the ISIL militants.
During the meeting, Boroujerdi also emphasized that the Iranian parliament welcomes expansion of cooperation with the revolutionary countries of Latin America, including Ecuador.
He also appreciated Quito's support for Tehran in international arenas, and said, "Ecuador's revolutionary stances on the issue of Palestine and the crisis which has been imposed on Syria are praiseworthy."