Zarif Calls West's Efforts to Stop Iran's Nuclear Activities "Futile"
October, 07, 2014 - 10:32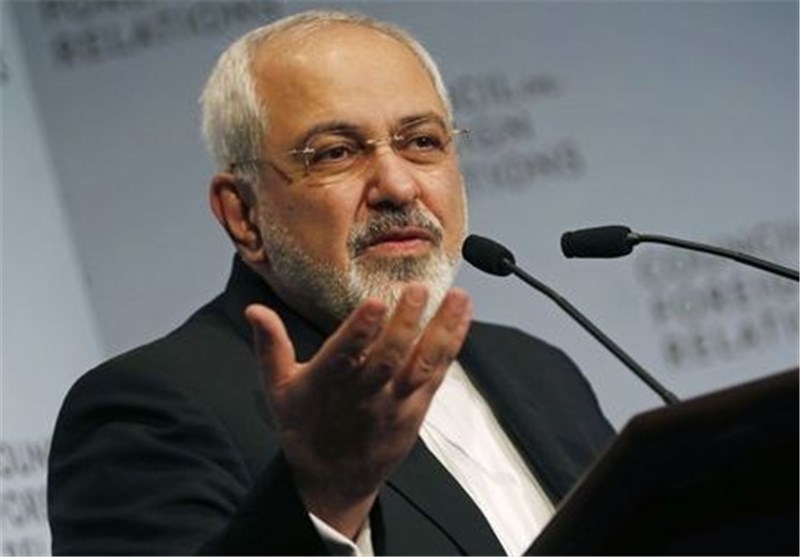 TEHRAN (Tasnim) – Iranian Foreign Minister Mohammad Javad Zarif said western efforts to stop Iran's peaceful nuclear progress have so far remained futile since Iran has achieved the necessary know-how and its scientists' knowledge cannot be restricted.
"The measures that have so far been adopted by the US and Europe to stop Iran's activities have had no result but progress in the country's nuclear technology," Zarif said, addressing a joint meeting between Iranian foreign ministry's Institute for Political and International Studies and the EU Foreign Policy Council here in Tehran Monday.
He described disputes over Iran's peaceful nuclear program as "fabricated crisis" and noted that depriving Tehran from its nuclear program cannot be proper solution to the issue.
Iran's nuclear know-how and capabilities cannot be limited since Iran has achieved the nuclear know-how, underlined Zarif, who is also Iran's top nuclear negotiator.
Zarif called on the countries with which Iran is engaged in nuclear negotiations to accept the realities about Iran's nuclear energy program.
His comments came after nuclear negotiators representing Iran and the Group 5+1 (also known as the P5+1 or E3+3) wrapped up the latest round of talks on Tehran's civilian nuclear program in New York on September 26 without making any tangible progress.
Iran and the six nations (Russia, China, the US, Britain, France and Germany) on November 24, 2013, signed an interim nuclear deal in the Swiss city of Geneva.
Based on the interim deal, the world powers agreed to suspend some non-essential sanctions and to impose no new nuclear-related bans in return for Tehran's decision to freeze parts of its nuclear activities.
In July, Tehran and the six countries agreed to extend negotiations until November 24 in the hope of clinching a final deal.