More Deaths in India and Pakistan Clashes
TEHRAN (Tasnim) – India's defense minister has asked Pakistan to stop its shelling in the disputed Kashmir region and warned it would make such attacks "unaffordable," as the death toll in cross-border firing climbed to at least 17 after five additional fatalities were reported overnight.
October, 09, 2014 - 16:14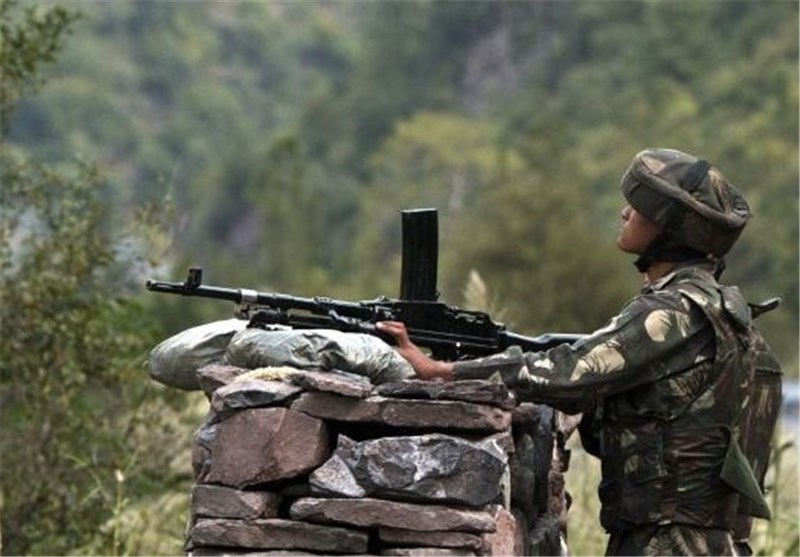 "If Pakistan persists with this adventurism, our forces will make cost of this adventurism unaffordable for it," Arun Jaitley told journalists in New Delhi on Thursday.
"Pakistan should stop this unprovoked firing and shelling if it wants peace on the border."
At least two people, including a woman, were killed in the Pakistani border town of Sialkot in overnight firing by Indian troops, according to the website of Pakistan's Dawn newspaper.
The nuclear-armed neighbors have increasingly traded blame in recent months for some of the worst cross-border violence to hit the disputed region in years.
At least 10 civilians have been killed in firing across parts of the disputed northern Kashmir region and eastern Punjab province since Monday, an army statement said.
"Pakistani troops are befittingly responding to Indian violations. Every fire coming from across LOC or working boundary is being met with an effective response," the statement added.
The Line of Control (LOC) is the de facto border between the two countries in the disputed Himalayan region.
New Delhi has so far confirmed seven civilian deaths in India, Al Jazeera reported.
Earlier, India's federal home minister Rajnath Singh said his country's troops were giving a "befitting" reply to the Pakistani firing and the country will not bow before anyone.
Indian and Pakistani troops have repeatedly fired bullets and mortar shells across the border between India- and Pakistan-administered Kashmir since Monday, forcing tens of thousands of villagers from their homes.
"The entire belt of villages and clusters of homes alongside the border is affected, and thousands of people are leaving their homes for safe places," Pakistani police officer Shams Uddin said.
On the Indian side, officials helped more than 20,000 residents of Arnia and thousands from other villages to evacuate on Monday.
By Tuesday morning, more than 10,000 people had signed in at Indian government shelters, according to regional administrator Shantmanu, who goes by one name.
Violence between Indian forces and fighters seeking independence or a merger of the disputed territory with Pakistan has killed tens of thousands, mostly civilians, since 1989.