ISIL Now Controls At Least 40% of Kobane, Captures Kurd HQ
TEHRAN (Tasnim) - ISIL forces have made new gains in Kobane, now controlling at least 40 percent of the Syrian town. They have seized the Kurd headquarters, a monitoring group said.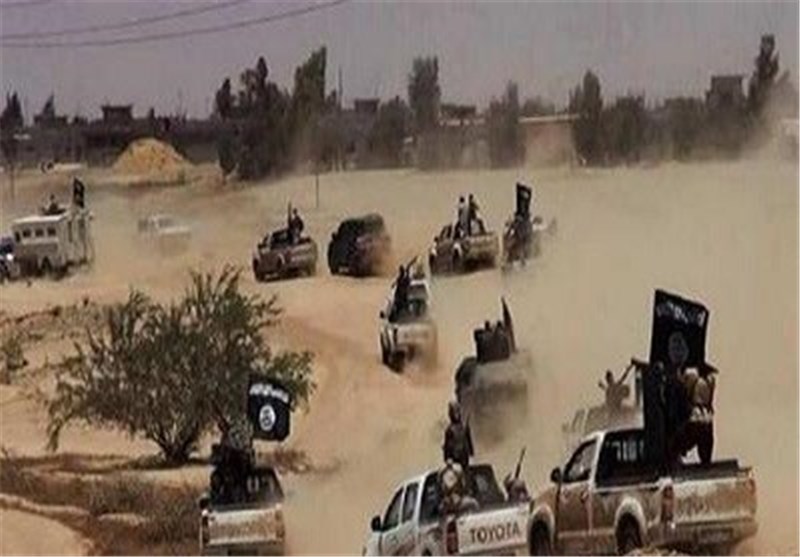 "They have taken at least 40 percent (of the town)," Rami Abdulrahman, who runs the Syrian Observatory for Human Rights, said by telephone as reported by Reuters.
Islamic State in Iraq and the Levant (ISIL) fighters were now in almost complete control of the "security quarter", which is home to the administrative buildings used by the local government, he said.
The ISIL militants have seized control over some of the eastern areas of the town and smaller areas in the south of Kobane, the Syrian Observatory for Human Rights said.
"They are trying to advance on the crossing from the east ... but the YPG (fighters) are resisting them," Ocalan Iso, the deputy head of the Kurdish forces defending Kobane, told Reuters.
Fighting is also going on between ISIL and Kurds near a building used by Kurdish internal security forces, according to Kurdish military official. He denied any major advance by ISIL, though, RT reported.
Ocalan Iso, deputy head of the Kurdish forces, said ISIL was still conducting strikes in the town center with mortars.
"There are fierce clashes and they are bombing the center of Kobane from afar," he told Reuters by telephone.
A total of 200,000 people have allegedly fled the region over the last three weeks, horrified by ISIL's rapid advance. The radical Islamist forces used heavy artillery to attack residential areas.
On Friday, fighting between ISIL and Kurdish forces in Kobane could be heard across the border.