Report: Saudi King to Repeat Qatar-Like Power Transfer Scenario
TEHRAN (Tasnim) – Saudi King Abdullah bin Abdulaziz plans to transfer power to his second son, Mutaib Bin Abdullah, a move similar to the power transfer scenario in Qatar, a Lebanese news network disclosed on Saturday.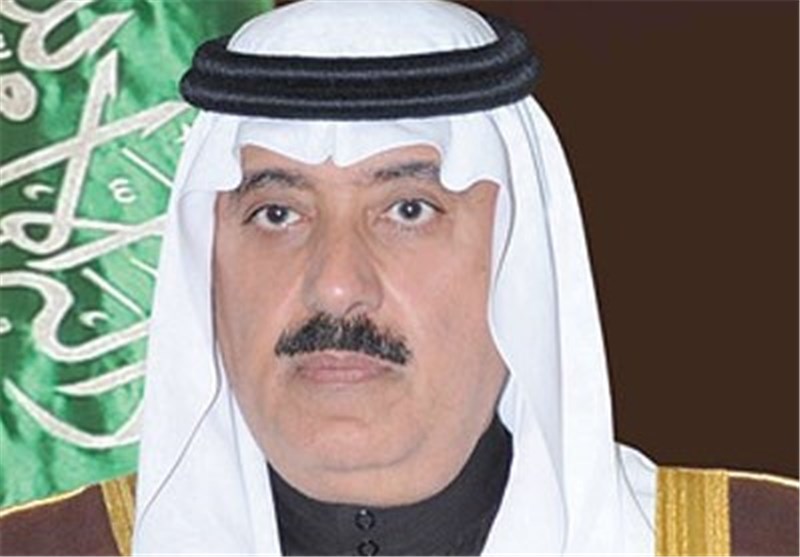 Al-Minar network quoted informed diplomatic sources as saying that Saudi King have removed senior military officers from Al Sultan family as part of a broader plan to pave the ground for his son's leadership, a scenario similar to power transfer in Qatar.
In a voluntary transfer of power to his 33-year-old son, Crown Prince Tamim, the Emir of Qatar on June 25th emphasized the need for "young blood". The move was unprecedented in the Persian Gulf region where dynastic monarchies typically only relinquish power on their deathbed.
Lebanon's Al-Minar network reported on Saturday that King Abdullah's move in putting an end to the influence of Al Sultan family in Saudi Army was the first step for laying the ground for inheritance type power transfer to second generation.
Al-Minar further reported that the Saudi monarch's next move would be merging the Saudi Army and the Saudi National Guard (SANG) together and added that the military forces will come under the command of Mutaib Bin Abdullah.
The diplomatic sources have said that Washington is well informed about the entire details of the ongoing developments within the Saudi royal family.
The report added that Saudi King has informed the US officials that he is willing to pave the ground for his son's leadership and the plan is in line with Qatari model.