Bolivia Votes in Presidential Election
TEHRAN (Tasnim) - Bolivians vote Sunday in an election that is almost guaranteed to hand a third consecutive term to President Evo Morales, a former coca farmer whose brand of "indigenous socialism" has expanded the role of the state in a booming economy.
October, 12, 2014 - 12:27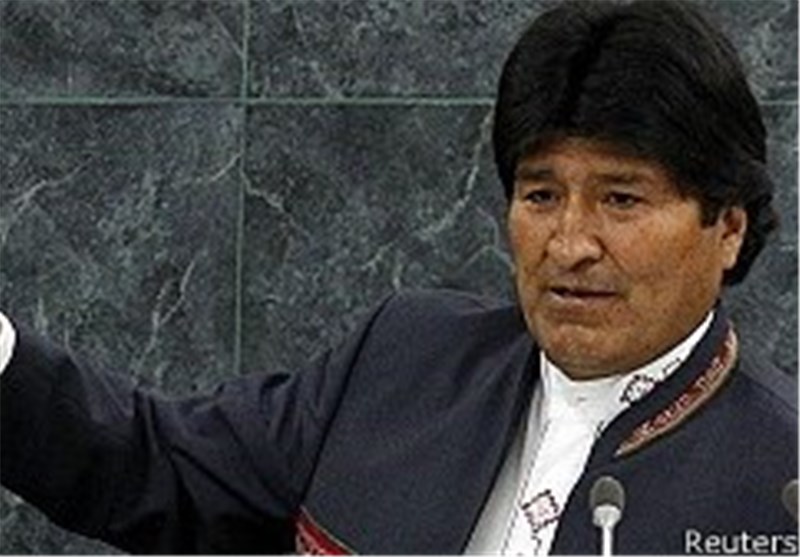 Morales' folksy appeal and prudent spending of funds from a natural gas bonanza to slash poverty have won the 54-year-old broad support in a country long dogged by political instability.
Campaign billboards run the slogan "With Evo we're doing well". A clear majority of Bolivians apparently agree, with opinion polls showing Morales thrashing rivals to win outright in the first round.
Morales has delivered economic growth averaging above 5 percent since he became the nation's first ethnic Aymara leader, nationalizing key industries including oil and gas and channeling the windfall into social welfare programs, roads and schools.
"This government recovered natural resources for the people, gave them to the poor," said Janette Gonzalez, 38, in La Paz. "So we want Evo, because nobody ever gave us before anything."
Bolivia's constitution, amended in 2009, allows presidents two straight terms in office. Morales can run after the Supreme Court last year ruled his first period in office from 2006-2009 should not count. Opponents blasted the decision.
If he wins, Morales, who rails against capitalism but has won plaudits from Wall Street for robust growth and running a fiscal surplus, is set become Bolivia's longest serving president, Reuters reported.
An Ipsos poll last week showed Morales winning the support of 59 percent of voters.
His main rivals are Samuel Doria Medina, a cement tycoon easily beaten by Morales in the last two elections, and Jorque Quiroga who served as president briefly between 2001-2002.
Doria Medina has promised to clean up a judiciary he says is bent while Quiroga has pledged to tackle organized crime in the world's third largest producer of cocaine.
But they trail Morales by more than 40 points going into the vote.