Judiciary Chief Raps UN Chief's Interference in Iran Internal Affairs
TEHRAN (Tasnim) - Iran's Judiciary chief on Sunday criticized the UN secretary general for his remarks about human rights situation in the Islamic Republic, calling on Ban Ki-moon to avoid commenting on laws which are stipulated in the country's constitution.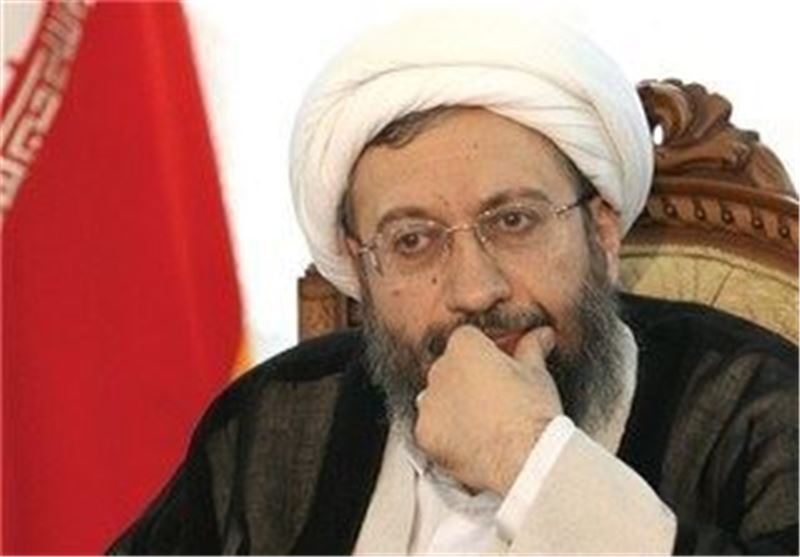 Addressing a ceremony in Tehran on Sunday, Ayatollah Saddeq Amoli Larijani lashed out at the UN chief for his recent report on Iran, and questioned Ban's position to make comments about the countries' juridical law, like capital punishment.
His comments came after Ban Ki-moon expressed alarm at the reported recent increase in executions in Iran in his annual report to the General Assembly on human rights in Iran in September.
"The capital punishment law has been passed by the Majlis (Iran's parliament) and the Constitution also stipulates that. It is none of the UN secretary general's business to emphasize on the issue, and he has in fact overreached himself," the Iranian official noted.
Ban's report came while the global body has so far adopted a neutral stance on the innumerable cases of human rights violation inside the US.