Divided Bosnia Votes in Nationwide Elections
TEHRAN (Tasnim) - Bosnians voted for national, regional and local representatives on Sunday in elections dominated by still-unresolved issues of identity and statehood after almost 20 years of peace, and with little prospect of any genuine change.
October, 12, 2014 - 16:50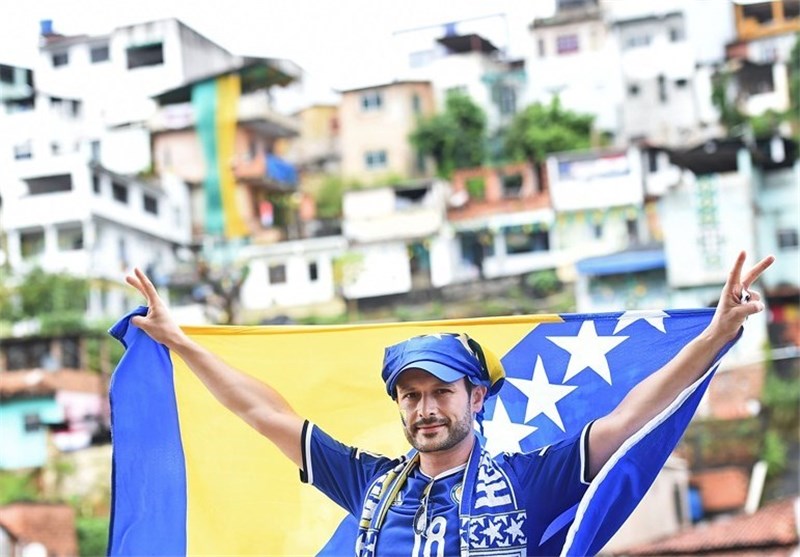 Almost 3.3 million voters will choose between candidates for 518 posts across six layers of government, including the three person presidency, the national parliament, the two regional parliaments, ten cantonal assemblies and another in the 'neutral' district of Brcko.
Many Bosnians who voted on Sunday had hoped corruption and unemployment would be at the top of the agenda, factors which caused popular unrest in February when protests over factory closures turned violent and spread to several cities, including the capital Sarajevo.
"I didn't vote for anyone; they're all the same. I just came to cast an empty ballot so they can't misuse it," said Sarajevo pensioner Saima Alajbegovic, shortly after polling stations opened Sunday morning.
Under its US-brokered postwar settlement, Bosnia is split into two autonomous regions joined by a weak central government, with power split along ethnic lines in a highly decentralised and costly system that frequently paralyses decision-making.
With no clear frontrunners, the vote looks like being split between many players, raising the prospect of long delays in forming governments at the various levels.
Al Jazeera's Barnaby Phillips, reporting from Sarajevo, said the city, much like the rest of Bosnia, is still divided and there has been little progress in overcoming the country's ethnic and religious differences.
Bosnia's Orthodox Christian Serb leaders want to secede, the Catholic Croats want a separate entity within Bosnia and the Muslim Bosniaks still cling to the vision of a strong unified state.
Bosnian Serb leader Milorad Dodik, emboldened by a pro-Russian separatist revolt in eastern Ukraine, has grown louder in his calls for Bosnia's dissolution. Western diplomats say they are unsure of his true intentions.