Cyclone in India Kills 8 as Typhoon Hits Japan
TEHRAN (Tasnim) – A powerful cyclone that slammed into India's eastern seaboard weakened as it moved inland Monday, leaving at least eight dead in its wake.
October, 13, 2014 - 11:38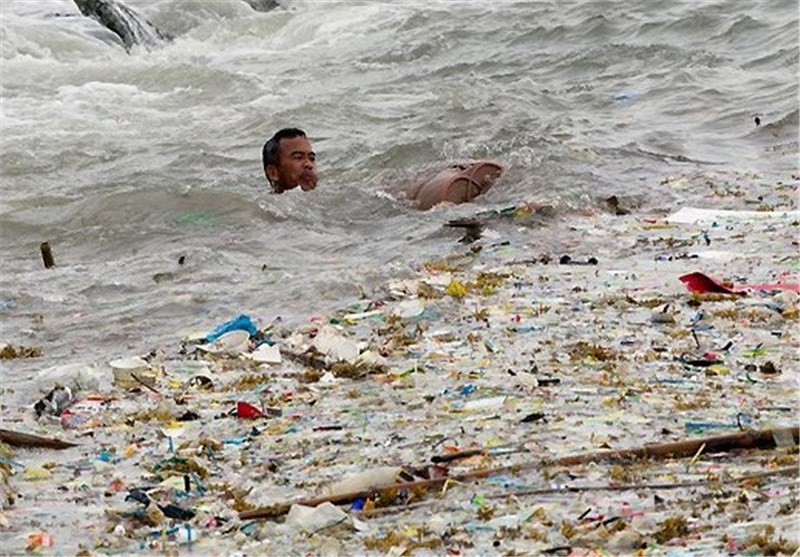 Rescue workers readied helicopters, aircraft and ships to carry out relief operations once daylight made clear the extent of damage.
In another storm lashing Asia, Typhoon Vongfong was downgraded to tropical storm as it hit the Japanese island of Kyushu after battering the southern island of Okinawa. At least 37 people were injured, and authorities advised 150,000 people to evacuate. Train service and flights were disrupted in Kyushu and the neighboring island of Shikoku.
Japan's Meteorological Agency said the storm could reach the Tokyo area by early Tuesday, AP reported.
In India, Cyclone Hudhud moved 150 kilometers (95 miles) north-northwest of the city of Visakhapatnam, where it made landfall Sunday. Weather forecasters downgraded it to a tropical depression, with wind speeds of up to 70 kilometers per hour (45 miles per hour), considerably slower than on Sunday.
The death toll rose to eight, five in Andra Pradesh state and three in Orissa state, mostly caused by wall collapses and falling trees, Indian officials said.
It was still raining across the region, heavily in some places. Authorities plan to make an assessment of the damage caused as the day breaks and then decide on the contours of the relief operations.
Experts said the storm was likely to have caused widespread destruction along nearly 300 kilometers (185 miles) of India's east coast. Communication services and electricity were cut off in some areas.
At least 400,000 people were evacuated from the coastal areas of Andhra Pradesh and Orissa states ahead of the storm, and hundreds of shelters were set up to house them. Visakhapatnam, one of the largest cities in southern India and a major naval base, was bearing the brunt of the cyclone's fury.
Television footage from Visakhapatnam showed downed electrical poles, uprooted trees and massive debris strewn in the streets. Electricity lines were disconnected in parts of Andhra Pradesh to avoid electrocutions, said Arvind Kumar, a relief and rescue official.
Andhra Pradesh's chief minister, N Chandrababu Naidu, said Sunday that while the early evacuations had saved lives, the cyclone caused "huge damage" to buildings and crops in the coastal districts.