Iraq Urges Concerted Effort to Preserve Regional Security
TEHRAN (Tasnim) - Iraq's Foreign Minister Ibrahim al-Jaafari called for stronger cooperation among the regional countries for ensuring security and stability across the region.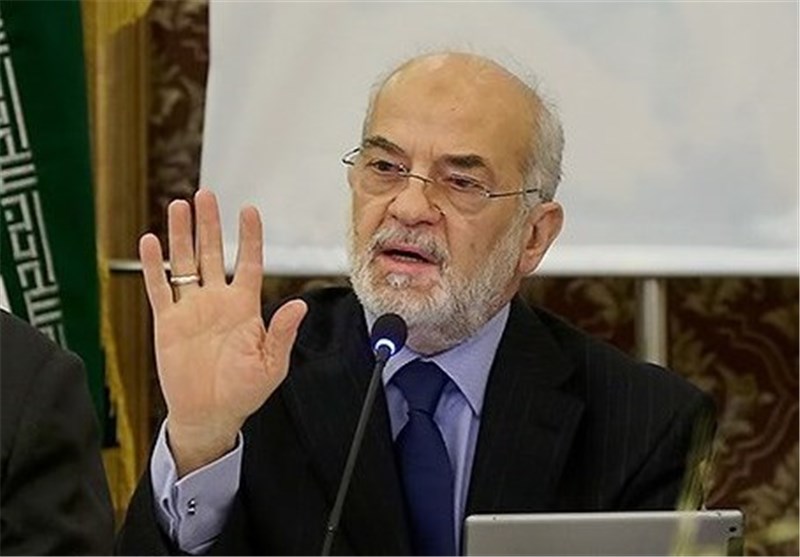 The top Iraqi diplomat issued the statement after a meeting with Iran's Ambassador to Baghdad Hassan Danaeifar.
Jaafari also reiterated his opposition to foreign interference in the internal affairs of Iran and Iraq, and stressed, "The sovereignty of the two countries should be respected."
The two diplomats have reportedly discussed Tehran-Baghdad bilateral ties in the meeting and explored avenues for the enhancement of relations between the two Muslim neighbors, Al-Alam news network reported.
As the security condition in Iraq has deteriorated in a fresh outbreak of violence since June, when the Islamic State in Iraq and the Levant (ISIL) terrorist group seized parts of territory in the Arab country, Iran has always voiced support for any initiative aimed at bringing back security and stability to Iraq.
The ISIL terrorists have also threatened other communities, including Shiites, Sunnis, Kurds, Christians, and others, in Iraq.
They have been committing heinous crimes in the areas they have taken, including the mass execution of civilians as well as Iraqi army troops and officers.