Hong Kong Police Clear Protest Sites
TEHRAN (Tasnim) - Police officers armed with bolt cutters, chainsaws and sledgehammers have been clearing barricades along a stretch of the main protest site in Hong Kong held by pro-democracy demonstrators for the past fortnight.
October, 14, 2014 - 10:46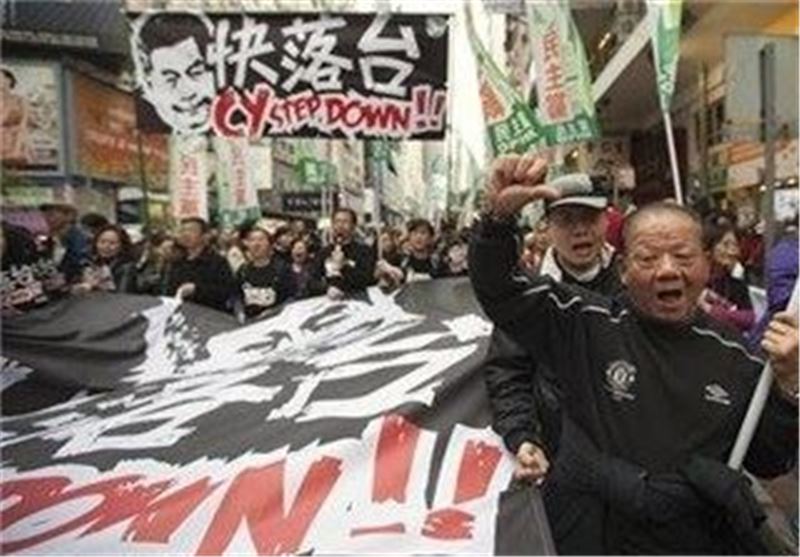 The police operation early on Tuesday was the third in two days to dismantle barricades after two weeks of protests in the Asian financial hub.
The officers opened another road in the Causeway Bay shopping district that had been blocked by the protesters.
About 100 officers charged down Queensway, a major thoroughfare running through the heart of Hong Kong, to tackle a string of barricades running across the road.
Officers used clippers to slice through the plastic ties that protesters had used to lash railings and bamboo poles together, AFP reported.
Police also cleared out protesters' tents nearby, and started to take down other makeshift barricades of plywood, trash cans and items collected by protesters and piling them into trucks and vans, the Associated Press news agency said.
But the spokesperson of one of the main student groups told Al Jazeera that they have not given up on Queensway just yet.
Nathan Law, from Hong Kong Federation of Student, said, "We believe that if the front-line protesters could afford to rebuild the barricades at Queensway we will definitely rebuild it and to try to get back Queensway. Because the government has no concession so we will not back down in this stage."
The barricades to the south of the main Admiralty protest site had been reinforced overnight with bamboo poles following a similar attempt by police on Monday to remove protester cordons which were primarily constructed out of metal railings.