Iran's Police Chief Rejects Speculations about Cause of Recent Plane Crash
TEHRAN (Tasnim) - Iran's Police Chief Brigadier General Esmail Ahmadi Moqaddam on Tuesday dismissed speculations that a police turboprop aircraft which crashed in southeast of the country Sunday has been shot down.
October, 14, 2014 - 16:05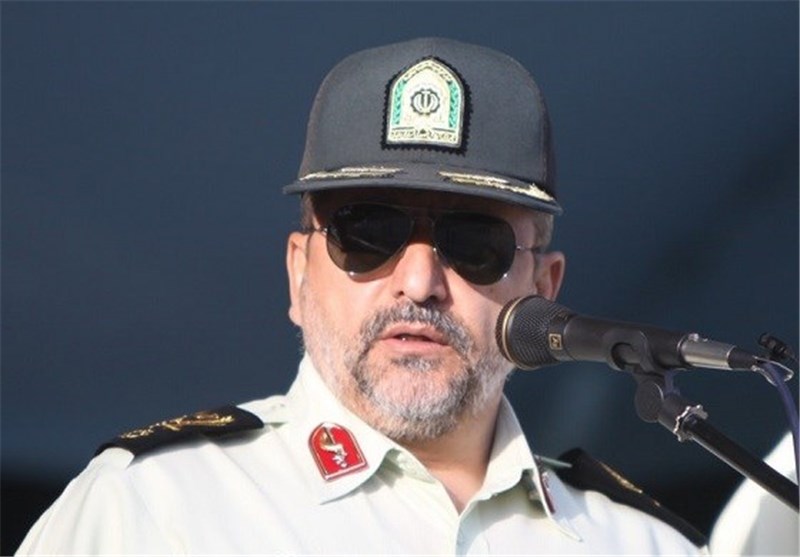 "The hypothesis that the plane had been targeted is rejected, because the aircraft was flying at the altitude of 19,000 feet, and the shoulder-launched and man-portable weapons are only capable of targeting the aircraft at 12,000 feet altitude," the commander told reporters on Tuesday.
He noted that the main cause of the accident still remains unknown, but technical investigations are in progress to ascertain the cause of the crash.
It is not yet clear why the plane engines had stalled, while such type of aircraft can travel tens of kilometers with the engines cut out, added Ahmadi Moqaddam.
Earlier on Sunday, the police announced that "technical failure and collision with an object" were the causes of the crash which killed all 7 people aboard the plane.
The turboprop plane had taken off from Tehran on Saturday evening and was bound for Zahedan, the capital of the southeastern province of Sistan and Balouchestan. It disappeared from the radar screen at 19:20 local time (1550 GMT) around the southeastern city of Anar.
The casualties included staff of the police investigation department, who had been dispatched to the southeastern province to probe into a recent terrorist attack in the city of Saravan that had taken lives of four police officers.
Back on Thursday morning, a car bomb attack on a police station in the border city left one police officer dead and three others injured. The attack came a day after three other police forces were killed in a separate terrorist attack in the city.
As regards the manhunt to capture perpetrators of the recent terrorist attacks, Brigadier General Ahmadi Moqaddam said a number of outlaws have been arrested in Saravan, while some others have run away, passing the border.