Iran's Zarif: Nuclear Deal Unlikely in Vienna Talks
TEHRAN (Tasnim) – Iran's Foreign Minister Mohammad Javad Zarif played down expectations on Tuesday that a long-awaited agreement on Tehran's peaceful nuclear program might be struck in a new round of negotiations in Vienna.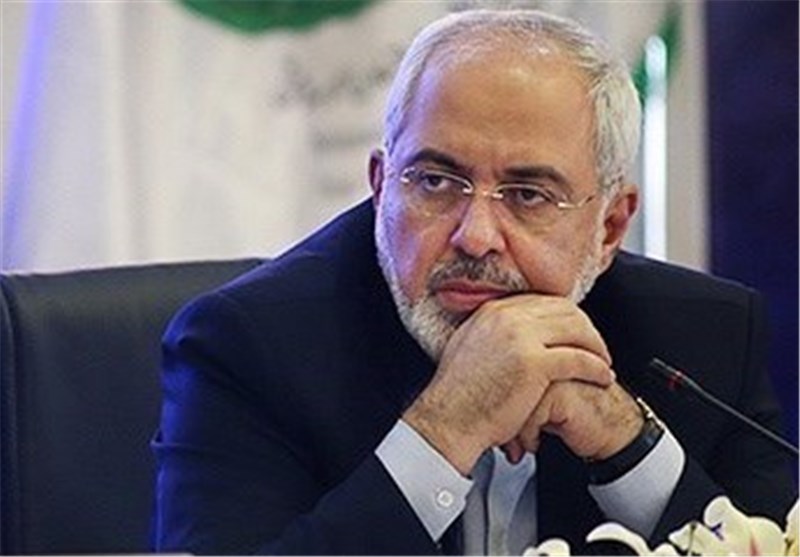 Speaking to reporters upon his arrival in the Austrian capital on Tuesday, the top Iranian diplomat made it clear that a final deal was "very unlikely" in the fresh round of nuclear negotiations in Vienna.
"That's because the issues that are still remaining and have to be resolved are very broad," Zarif, head of the Iranian team of nuclear negotiators explained.
There is consensus about the nature of issues, Zarif reiterated, but added that details have made up the main topic of discussions during the few recent rounds of negotiations.
Those details include the points "such as the volume of (uranium) enrichment, the mechanism and the timetable for removing the sanctions which are very important and crucial," he stressed.
Zarif also noted that the new round of talks in Vienna could "pave the way" for the final, comprehensive deal between Tehran and six world powers (Russia, China, the US, Britain, France and Germany).
The minister further expressed the hope that the negotiating parties would "accept realities over Iran's nuclear program" to find an ultimate solution that would benefit all sides.
Representative from Iran, the US and the European Union have gathered in Vienna to explore avenues for the achievement of an ultimate deal on Tehran's civilian nuclear activities.
On Wednesday, the Iranian foreign minister, US Secretary of State John Kerry and the outgoing EU foreign policy chief Catherine Ashton are expected to hold a trilateral meeting in the Austrian capital.
On November 24, 2013, Iran and the six countries signed an interim nuclear deal in the Swiss city of Geneva.
Based on the interim deal, the world powers agreed to suspend some non-essential sanctions and to impose no new nuclear-related bans in return for Tehran's decision to freeze parts of its nuclear activities.
In July, Tehran and the six countries agreed to extend negotiations until November 24 in the hope of clinching a final deal.
The twe sides had held the most recent round of talks in New York on September 26 without making any tangible progress.