Vietnamese Official: Hanoi Backs Tehran's Peaceful Nuclear Activities
TEHRAN (Tasnim) – Vietnamese deputy prime minister emphasized that his country, which holds the rotating presidency of the International Atomic Energy Agency's (IAEA) Board of Governors, defends Iran's peaceful nuclear activities.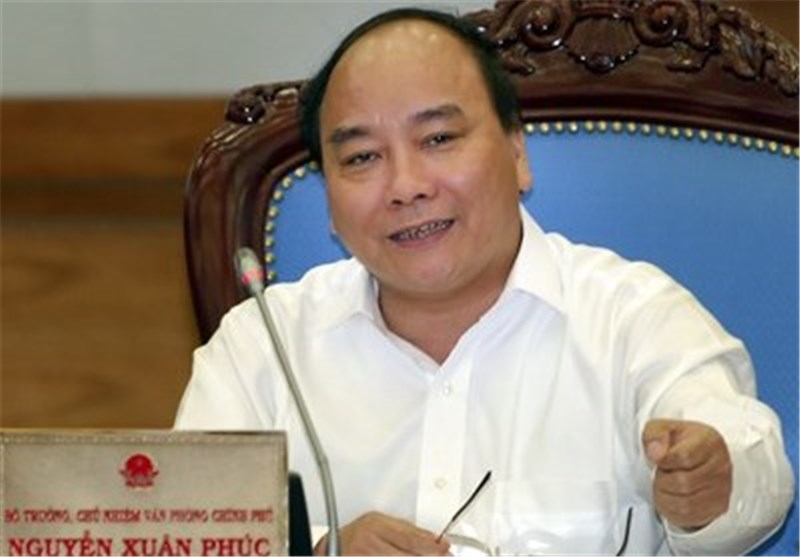 In a meeting with Iranian Vice President for Executive Affairs Mohammad Shariatmadari in Tehran on Tuesday, Nguyen Xuan Phuc commented on Iran's inalienable right to use nuclear technology for peaceful purposes.
"Vietnam, as the rotating president of the IAEA Board of Governors, strongly support and defends Iran's peaceful nuclear activities and has always appreciated the country's positive role in restoring peace and security to the region and the world," he said.
The remarks came as negotiations on Iran's civilian nuclear activity had been planned to resume in the Austrian capital of Vienna today, October 14, and continue until Wednesday.
The Vietnamese deputy prime minister also touched upon the 40-year record of friendly ties between the two countries and said that Hanoi has always attached great significance to its relations with the Middle Eastern countries, Iran in particular.
The Iranian Vice President, for his part, emphasized that President Hassan Rouhani's administration has adopted new approaches to relations with other countries in the international arena, in which Eastern Asian countries enjoy special place.