Tehran Warns Riyadh of Aftermath of Death Penalty for Top Cleric
TEHRAN (Tasnim) – An Iranian deputy foreign minister cautioned Saudi Arabia that a possible death sentence against prominent Shiite cleric Sheikh Nimr al-Nimr will draw harsh reactions against the kingdom and would upset the Muslim world's relations with Riyadh.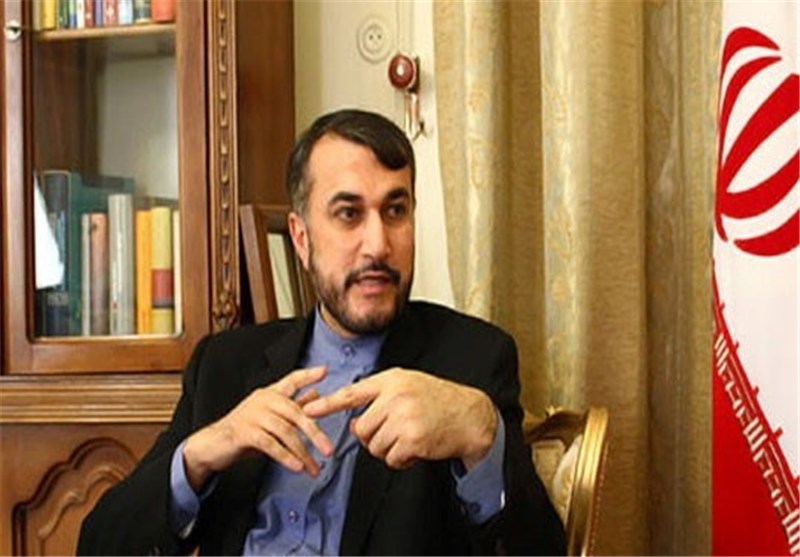 In an exclusive interview with Tasnim on Wednesday, Iran's Deputy Foreign Minister for African and Middle Eastern Affairs Hossein Amir Abdollahian raised the alarm over Saudi Arabia's possible decision to impose death penalty on Sheikh Nimr.
His comments came after some media outlets cited Sheikh Nimr's brother as reporting on Wednesday that a Saudi court has upheld the death sentence handed down to the Shiite cleric.
"We have not yet received a certain confirmation of the report, but if the Saudis take such a measure , this issue will definitely provoke harsh reactions and will have significant and profound impacts on the interrelations between the Islamic world and Saudi Arabia given the serious warnings about the case issued by the Maraji' (religious leadership) from all over the Islamic world," the diplomat said.
Sheikh Nimr was detained in July 2012 following demonstrations that erupted in February 2011 in Qatif region. He is accused of delivering anti-regime speeches and defending political prisoners.
His arrest has sparked widespread protests in Saudi Arabia, leaving several people dead.
Activists say there are over 30,000 political prisoners in Saudi Arabia.
International human rights organizations have criticized Saudi Arabia for failing to address the rights situation in the kingdom. They say Saudi Arabia has persistently implemented repressive policies that stifle freedom of expression, association and assembly.