Independent Scotland 'Will Happen Soon' Says New SNP Leader
TEHRAN (Tasnim) - Scotland will become independent "well within my lifetime" Nicola Sturgeon forecast today after she was confirmed as the Scottish Nationalist Party's new leader.
October, 16, 2014 - 15:05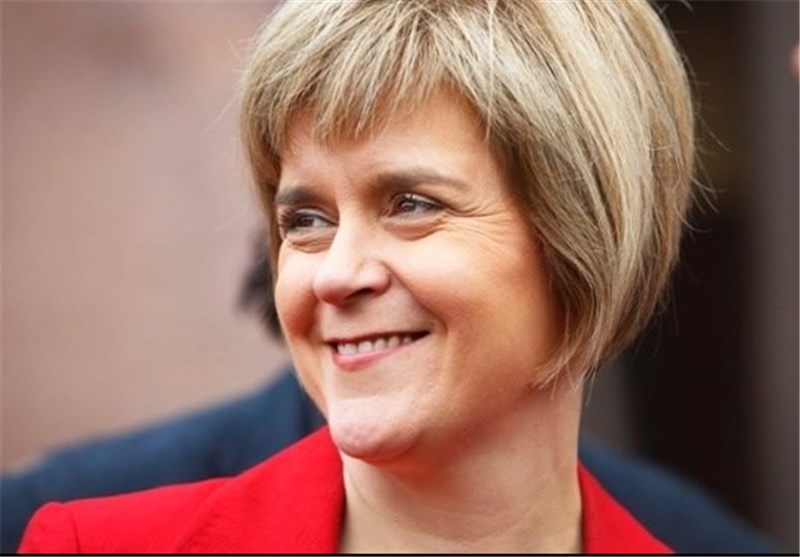 The 44-year-old SNP deputy was the only candidate who applied to succeed Alex Salmond who is quitting as leader and as Scottish First Minister after Scots rejected independence from the UK in last month's referendum.
Ms Sturgeon's coronation means the SNP, Labour and the Conservatives in Scotland will all be led by women.
She will formally take the job at the SNP's autumn conference in Perth next month before seeking the approval of the Scottish Parliament and the Queen to become Scotland's fifth First Minister and its first female one since devolution in 1999.
She promised to govern for all Scots, not just the 44.7 per cent who backed independence last month, and vowed to ensure the Westminster parties delivered the extensive new powers they promised the Scottish Parliament during the referendum campaign.
She refused to repeat Mr Salmond's formula that there would not be another referendum within "a generation" or about 20 years, and suggested a big SNP win in the 2016 Scottish Parliament elections could be decisive in deciding the timing.
"I believe Scotland will become an independent country. I believe that would be well within my lifetime," she added.
At Commons Scottish questions today, the SNP's Westminster leader Angus Robertson bridled at Tory minister David Mundell's note that Ms Sturgeon was "emulating Margaret Thatcher" by becoming a female party leader, Scotish Express reported.
Born in the North Ayrshire town of Irvine, she joined the SNP at 16 before studying law at Glasgow University and working as a solicitor then being elected to the Scottish Parliament in 1999.
She has been married since 2010 to SNP chief executive Peter Murrell but denies the couple will wield an unhealthy amount of power in the party when she is leader.